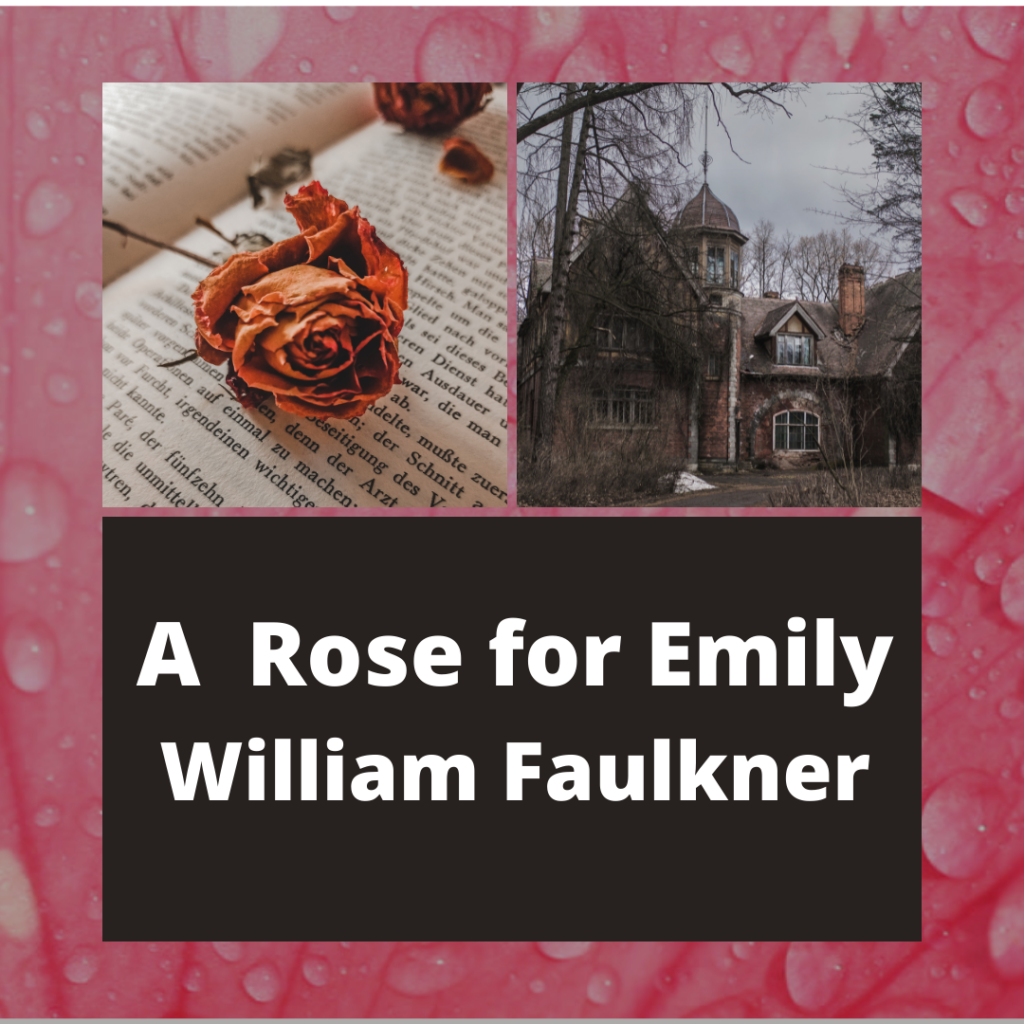 In Faulkner's "A Rose for Emilly," Miss Emily lived in Jefferson, Mississippi, which is a fictitious town in the fictitious county of "…Yoknapatawpha County (/jɒknəpəˈtɔːfə/). "Yoknapatawpha County is a fictional Mississippi county created by the American author William Faulkner, largely based upon and inspired by Lafayette County, Mississippi, and its county seat of Oxford (which Faulkner renamed 'Jefferson'). Faulkner often referred to Yoknapatawpha County as 'my apocryphal county,'" Wikipedia
apocryphal
of doubtful authorship or authenticity.
false; spurious:

He told an apocryphal story about the sword, but the truth was later revealed. dictionary,com
Where Is
Yoknapatawpha County?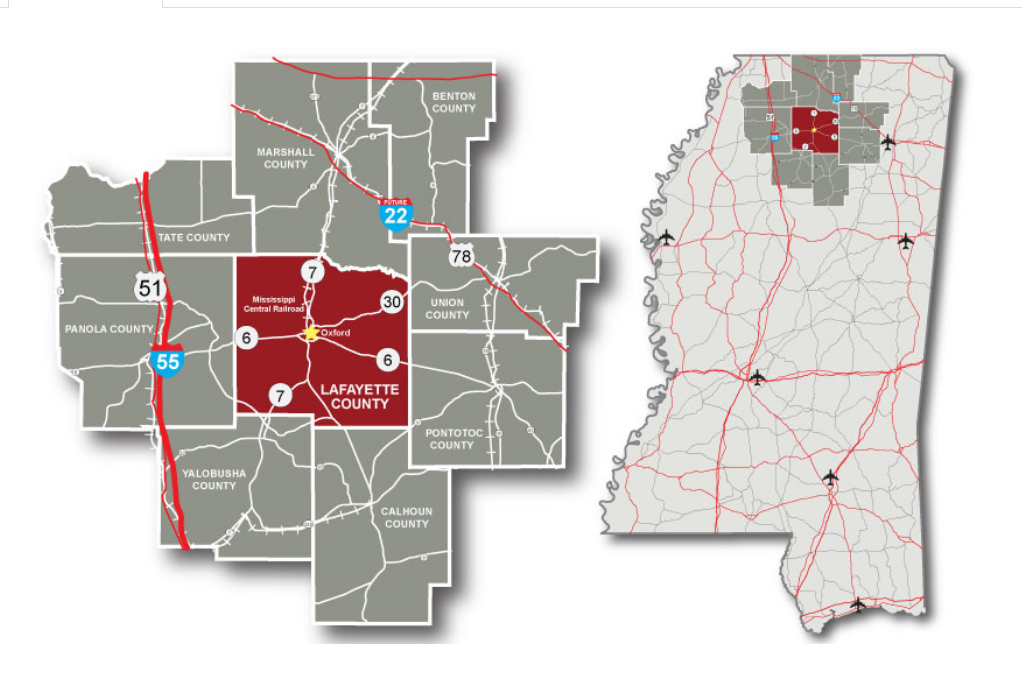 Image Credit Oxford, Missippi, Department of Economic Development
Yoknapatawpha County is Based on Mississippi's Lafayette County.
Mississippi's Lafayette County is n the northern part of Mississippi.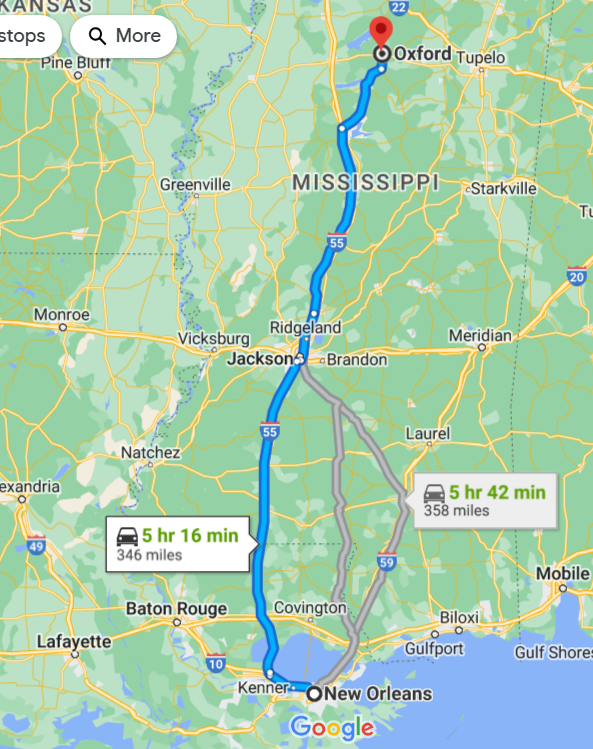 Oxford is about 5 hours north of New Orleans. Faulkner lived in New Orleans for a while, and he wrote about that city, too.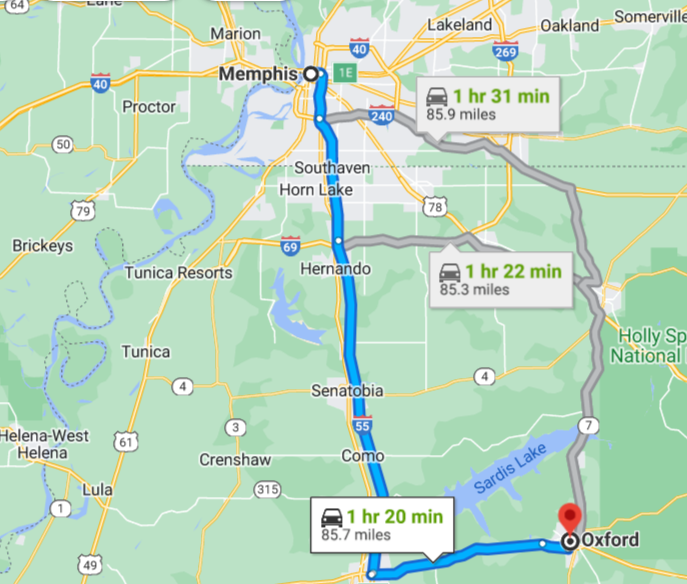 Oxford is closer to Memphis than to New Orleans, and Faulkner's book The Reivers is about an unauthorized road trip that a boy made to Memphis.
The Reivers is set in Yoknapatawpha County, and it is a coming-of-age tale about how a boy's exposure to the unsavory side of Memphis ended his childhood:
"It was too late. Maybe yesterday, while I was still a child, but not now. I knew too much, had seen too much, I was a child no longer now; innocence and childhood were forever lost, forever gone from me."
― William Faulkner, The Reivers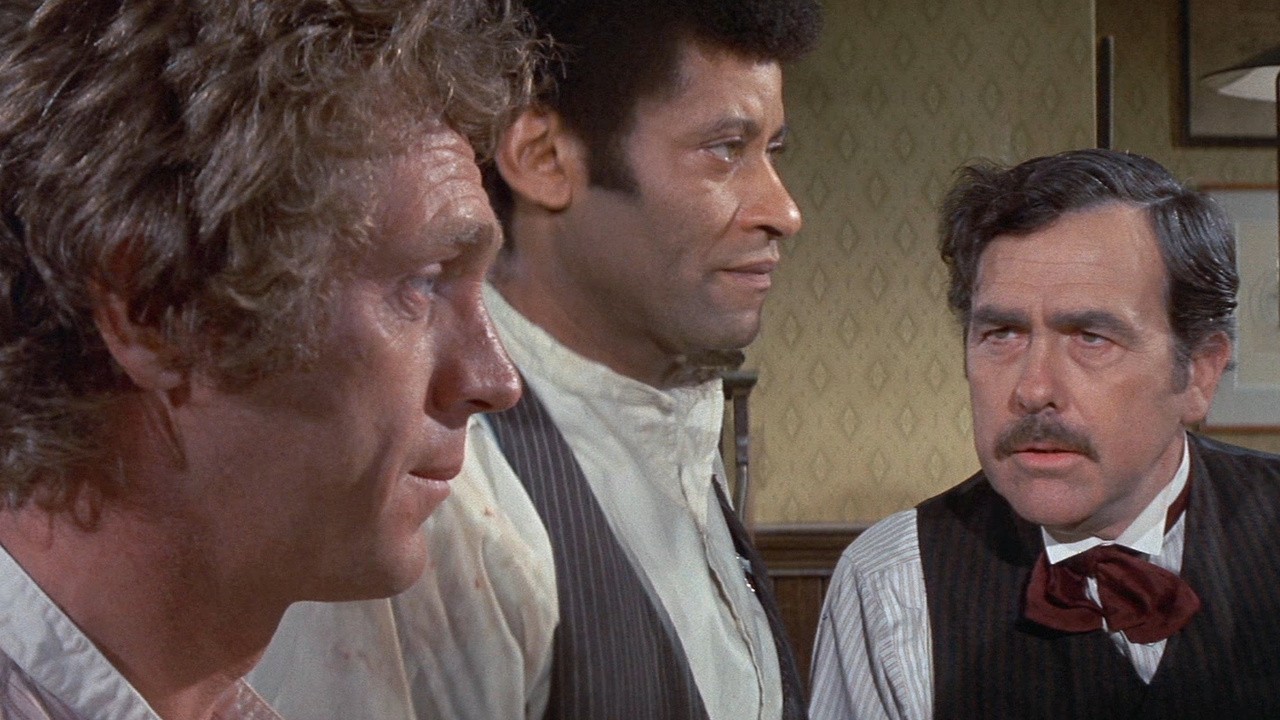 In The Reivers, Faulkner harnesses the literary theme of a Journey. The boy's trip to Memphis was more than a visit. It was a journey into maturity.
The Reivers was turned into a movie that was released in 1969.
–