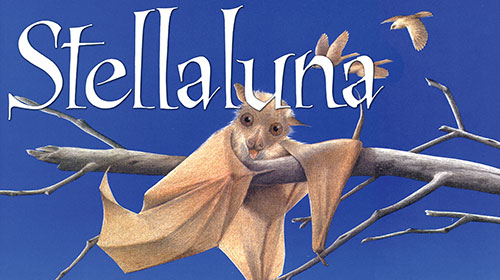 Stellaluna by Jannell Cannon
The illustrations for Stellaluna are incandescent. The fruit bats glow against their blue backgrounds. Like the very moon itself, Stellaluna's mother is a light that illuminates the night sky.
While we might often associate the nighttime with blackness–with total darkness–Stellaluna is not a book about total darkness. Yet, early in the book, the character Stellaluna is separated from her mother.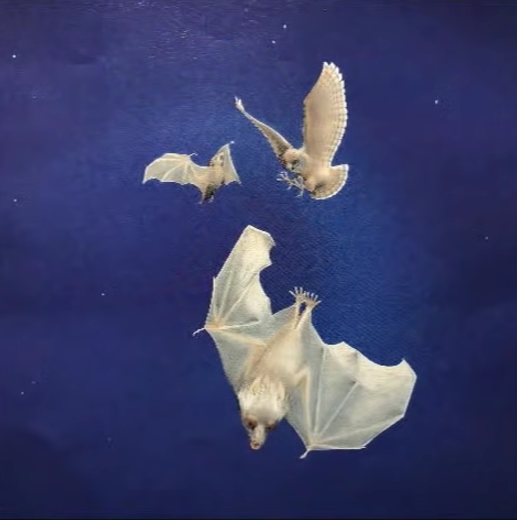 Stellaluna falls into a bird's nest, and in order to survive, she is forced to deny her own essence. For a while, she loses her  identity.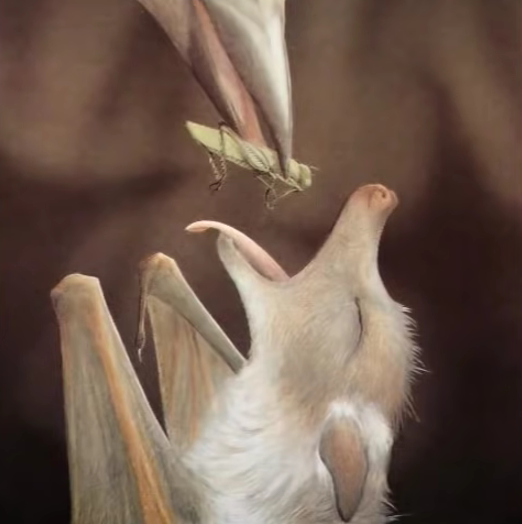 She is forced to eat foods that don't taste good to her. Symbolically speaking, her spirit is not nourished either.
It is Stellaluna's nature to hang upside down, but birds do not hang upside down. When Mama Bird's children try to emulate Stellaluna and hang upside down, too, Mama Bird views Stellaluna as a bad influence.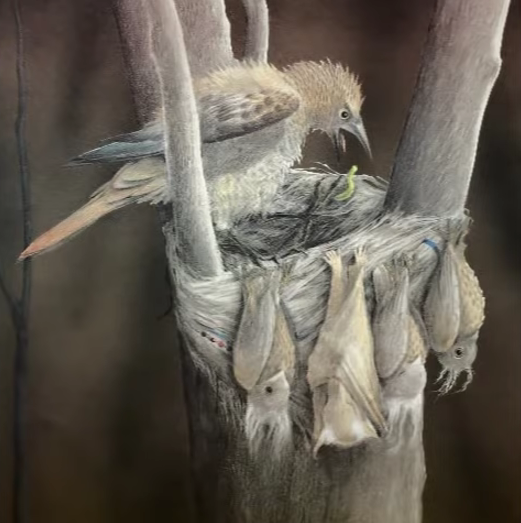 Stellaluna is cast out of the bird's nest, and once again, she is in exile until Mama Bat finds her once again.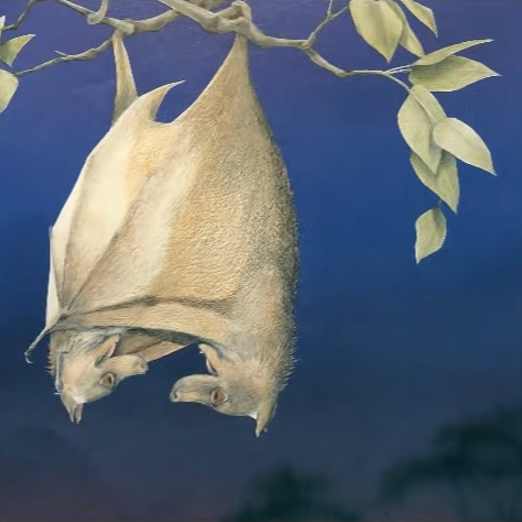 The story might have ended there, but it continues. Stellaluna invites the bird children to visit her newly found home, and when the birds try to fly at night with their friend, they cannot. They do not have the kind of vision that would allow them to see at night.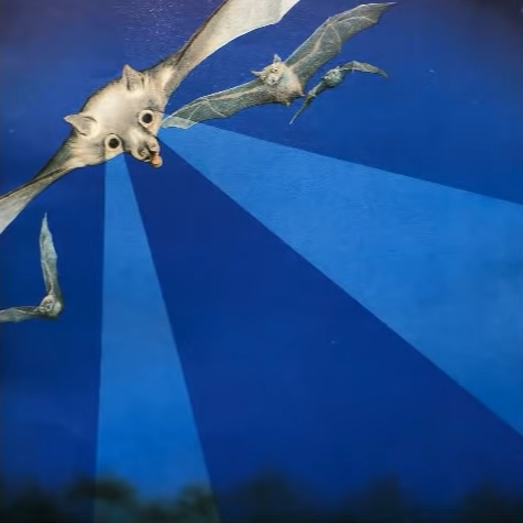 In alluding to this night vision, the author is touching upon a multi-faceted image. A lack of vision conjures up the idea of a type of seeing to understand–a type of seeing that defies the darkness of ignorance.
When Stellaluna uses her night vision to guide the birds back to safety, the book takes on a bit of a Rudolf the Red-Nosed Reindeer message.  The birds who had not allowed Stellaluna to join in their "reindeer" games become her Stellaluna's admirers.
Stellaluna also reminds me of the old classic Are You My Mother?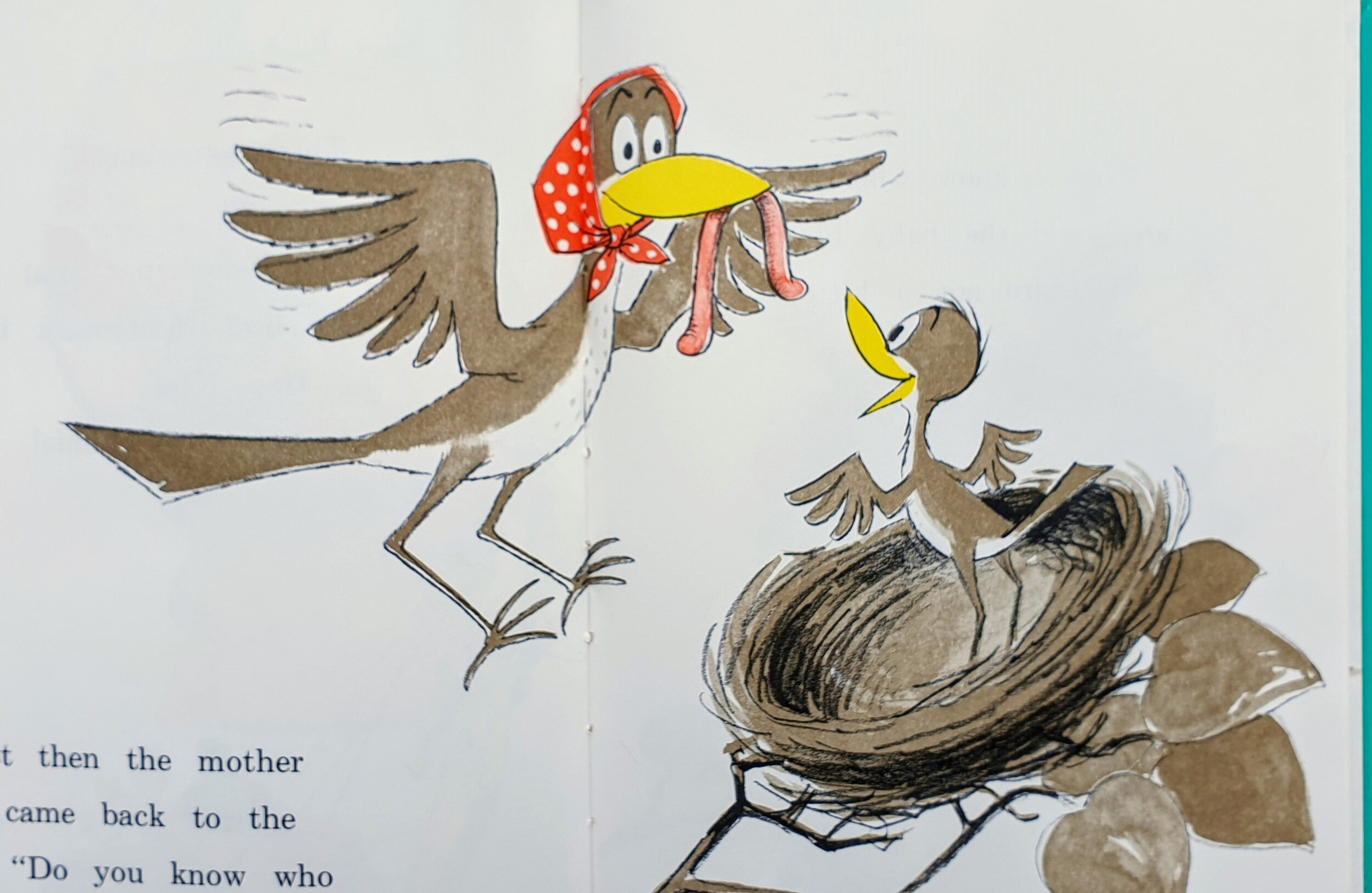 Enjoy Pamela Reed's reading of Stellaluna.
'