Chrysanthemum
Kevin Henkes
1988 – Green Willow Books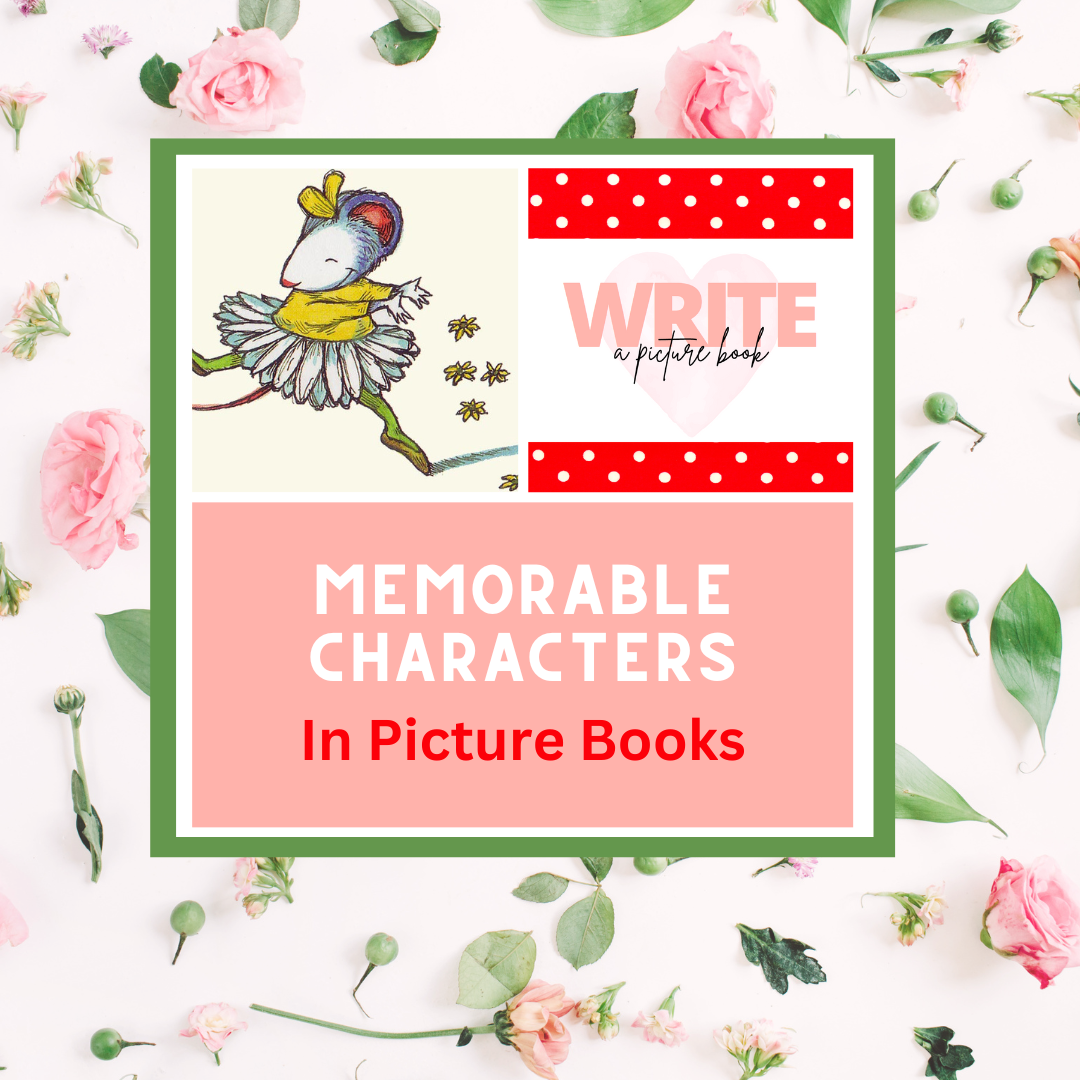 Chrysanthemum is one of my all-time favorite picture book characters. Her life was perfect until the other kids at school told her that she had a terrible name.

Chrysanthemum sack puppet
Designed and Created by Jacki Kellum
Chrysanthemum thought her name was absolutely perfect.
And then she started school.
On the first day, she wore her sunniest dress and her brightest smile.
She ran all the way.
By the end of the first day of school, Chrysanthemum's self-confidence had been destroyed.
"School is no place for me. . . . I'm named after a flower."
And then, Chrysanthemum met Mrs. Twinkle. All of the students thought Mrs. Twinkle was perfect, and in the way that only perfect teachers can do, Mrs. Twinkled fixed Chrysanthemum's broken heart.
I'm named after a flower, too!
My name is Delphinium. Delphinium Twinkle.
Chrysanthemum is an anti-bullying anthem.
It is a book that inspires.

As Chrysanthemum learns to love herself, the reader learns to love himself/herself, too. Every time I read this perfect picture book, I fall back in love with myself–over and over again
Chrysanthemum Sack Puppet
Designed and Created by Jacki Kellum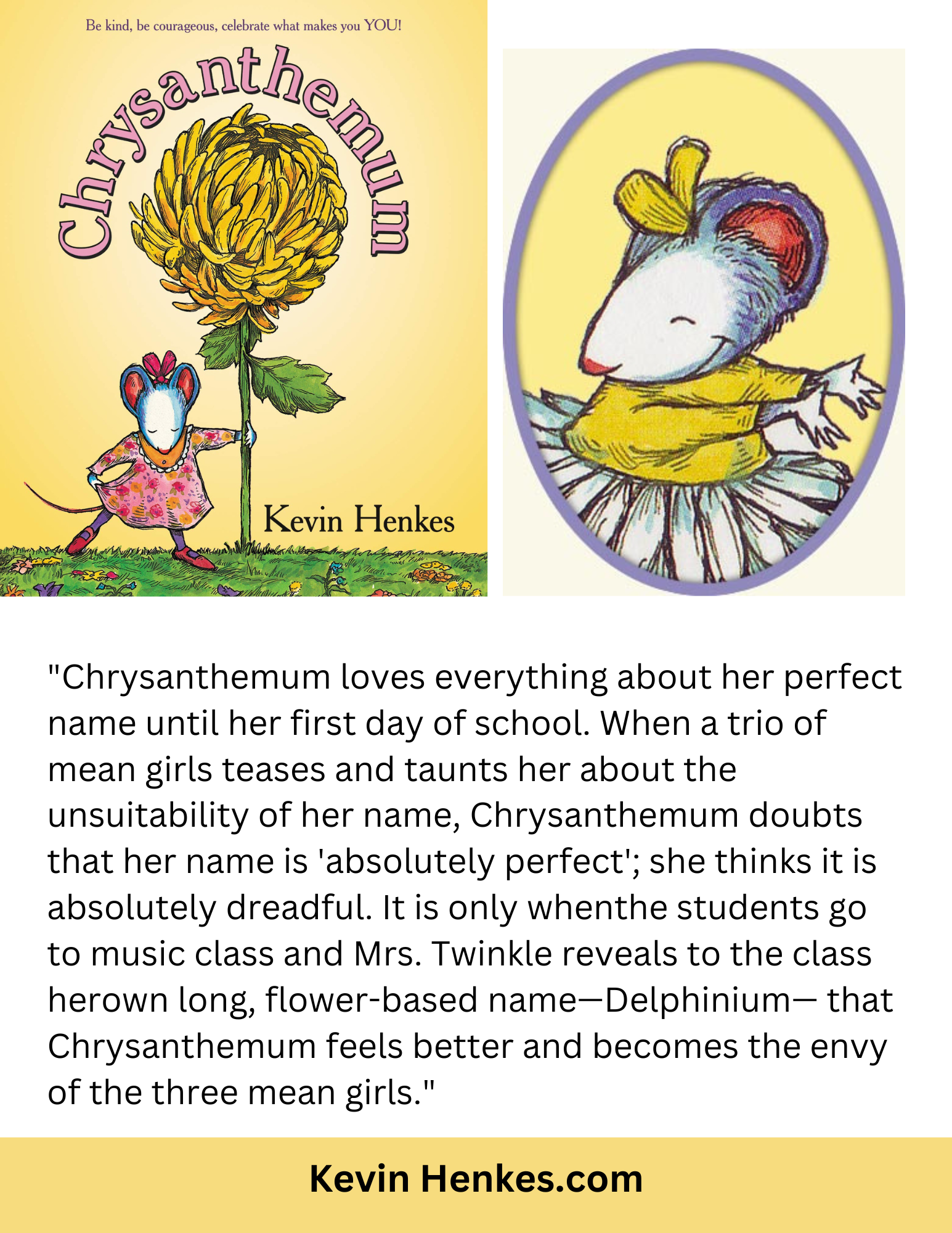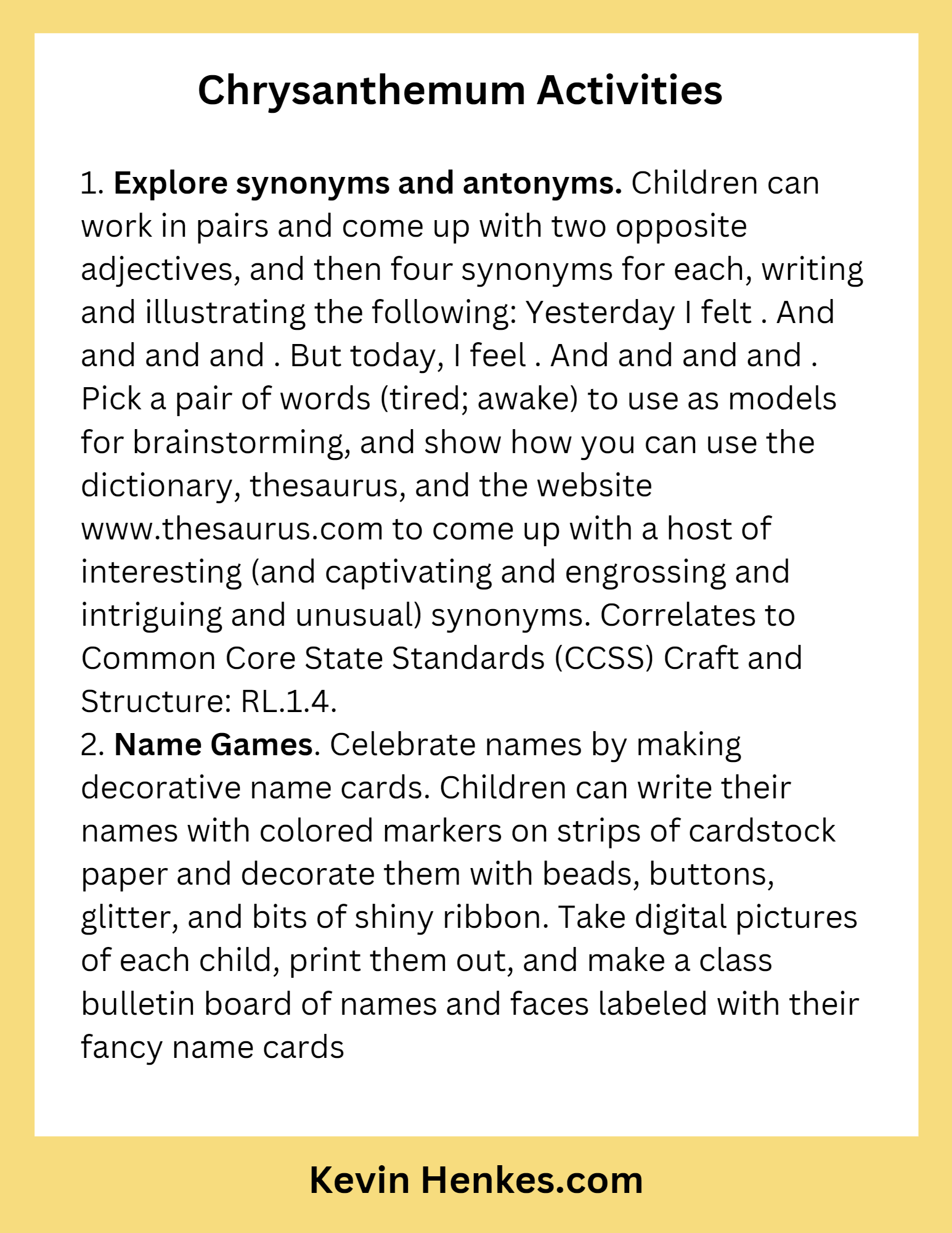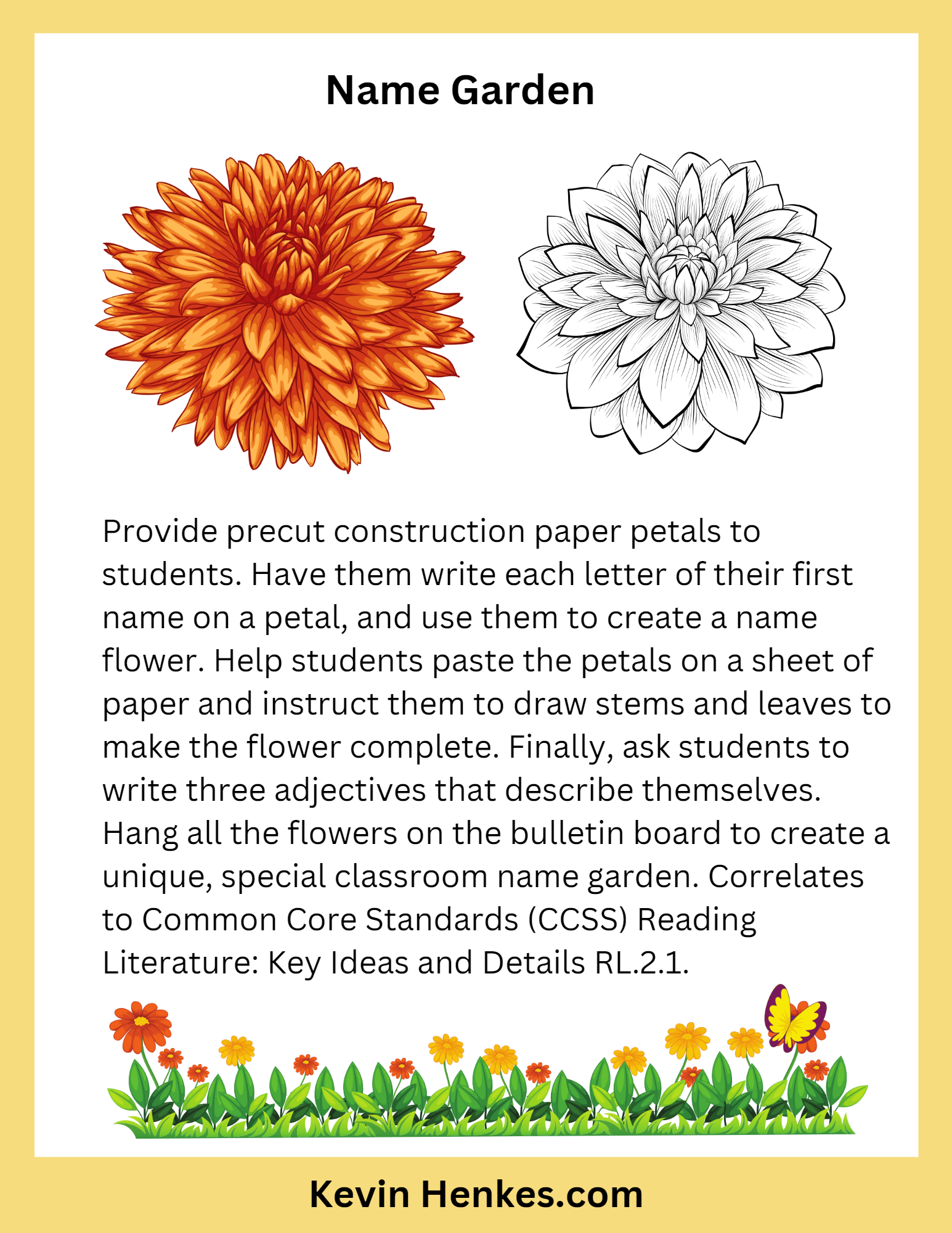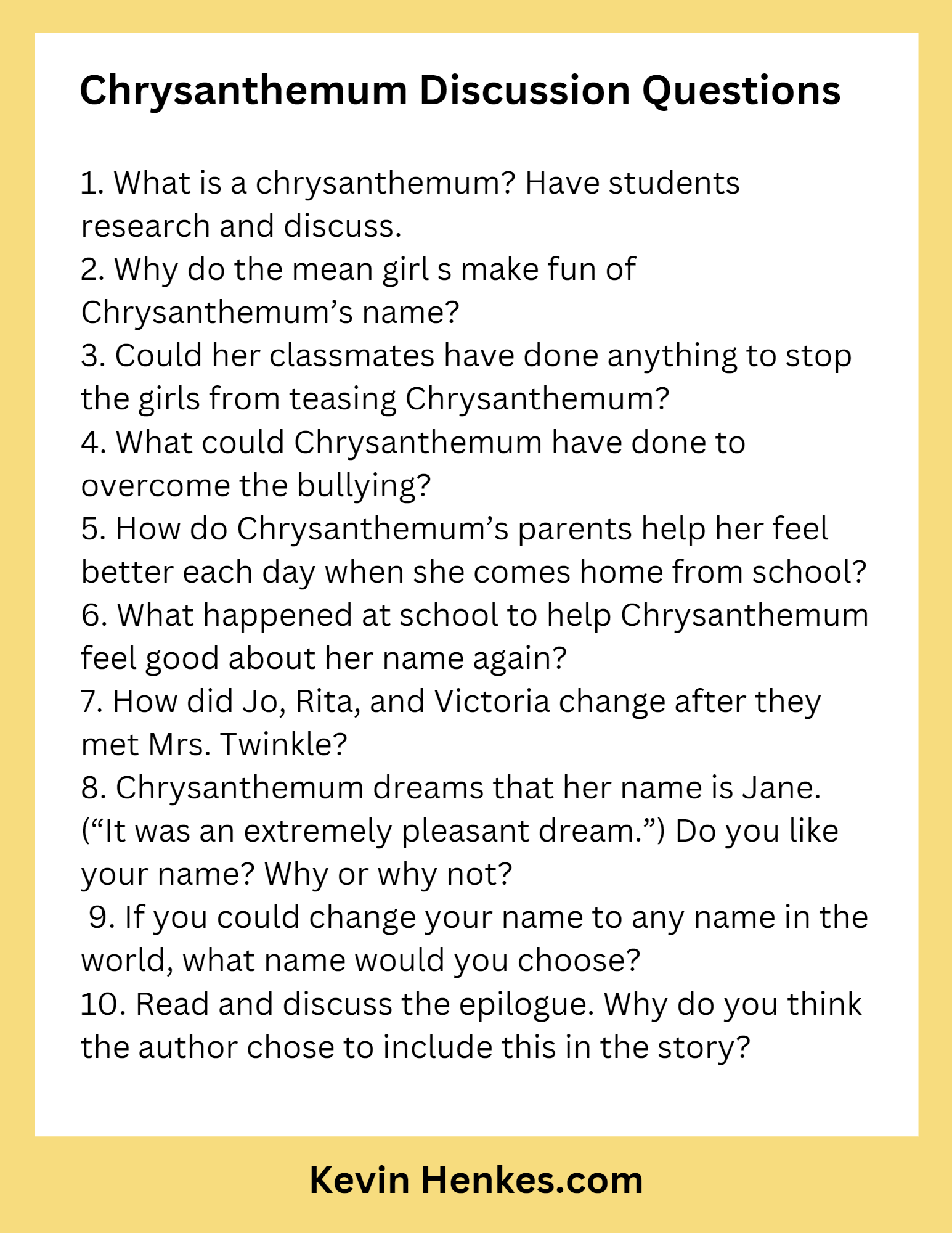 https://www.kevinhenkes.com/wp-content/uploads/KevinHenkes_DigitalEducatorsGuide_UPDATE-POE.pdf