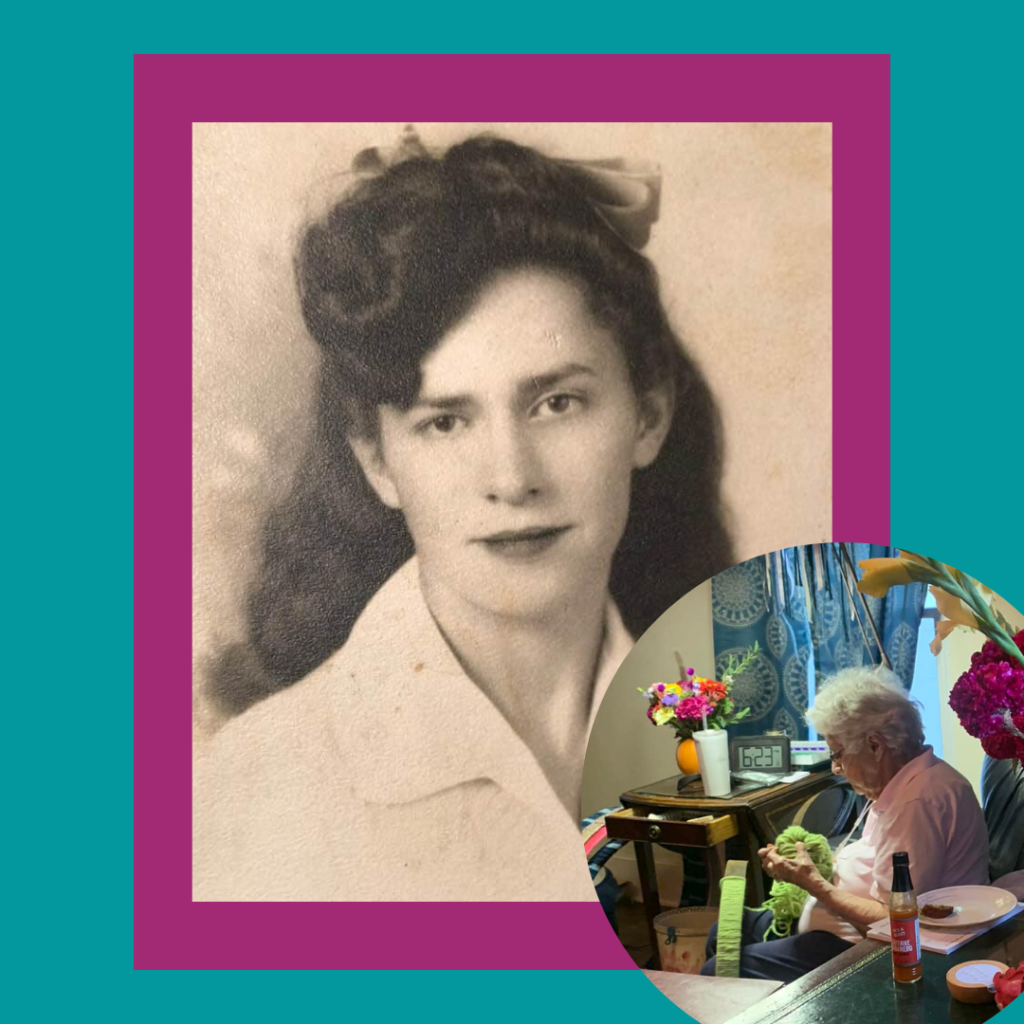 In the above photographs, you see my mom. In the sepia-toned photo, you see my mom when she was about 20. That would have been 75 years ago. In the lower image, you see my mom now —  sitting. knitting, watching the time pass and marking her days. That photograph was taken a few days ago.
My mom has always been a hard worker. She had a tough childhood, and I believe that she always felt compelled to attack life with everything she had, lest the wolves overtake her and devour her in her tracks. My mom didn't designate a lot of time for playing. I don't mean to suggest that my mom is a sour puss. She isn't sour or dour, but until recently, she has felt the need to control her life with an iron grip and to keep herself on track.
But now, she is experiencing the loss of her iron grip. Things are slipping out of her control. She has reached the age that she doesn't see well, and while at one time, she could knit and quilt and do other types of crafts to busy herself, she is barely able to do those things now. What can she do instead– to kill the time?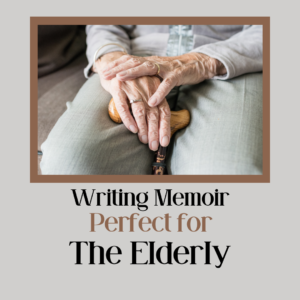 My mom can write the story of her life.
And that is what she is doing.
Many people do not know this about my mom, but at one time, she enjoyed writing. When I was a child, she stole a few hours away from doing what she considered to be more important, and she wrote stories for magazines. I am proud to say that many years ago, a few of her stories and articles were published. But life got in the way, and to keep the wolf away from the door [or for whatever other reason], my mom quit writing.
But I picked up her baton, and by the grace of God, I crossed the finish line with my debut picture book The Donkey's Song.  https://www.rhcbooks.com/books/669337 But had I not, as a child, watched my mom's pursuit of writing, I probably never would have tried the craft for myself, and the Donkey would never have been born. Now, it's my mom's time to write again. Her writing days are not over.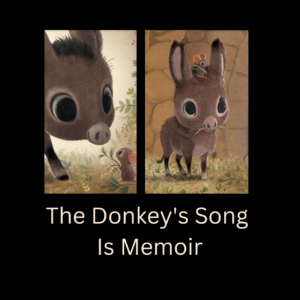 At least a year ago, I vowed that I would offer some free writing events to celebrate the release of my debut picture book The Donkey's Song. This week, I launched Memoir Mondays. If you haven't joined this event yet, jump in. October 18, 2022, is the day that The Donkey's Song will hit the bookstores, and on that day, I will launch a free event to help potential picture book writers hone their skills. What your write for Memoir Mondays might easily become a picture book manuscript. Especially if you are new to writing, I suggest that you begin by writing a memoir.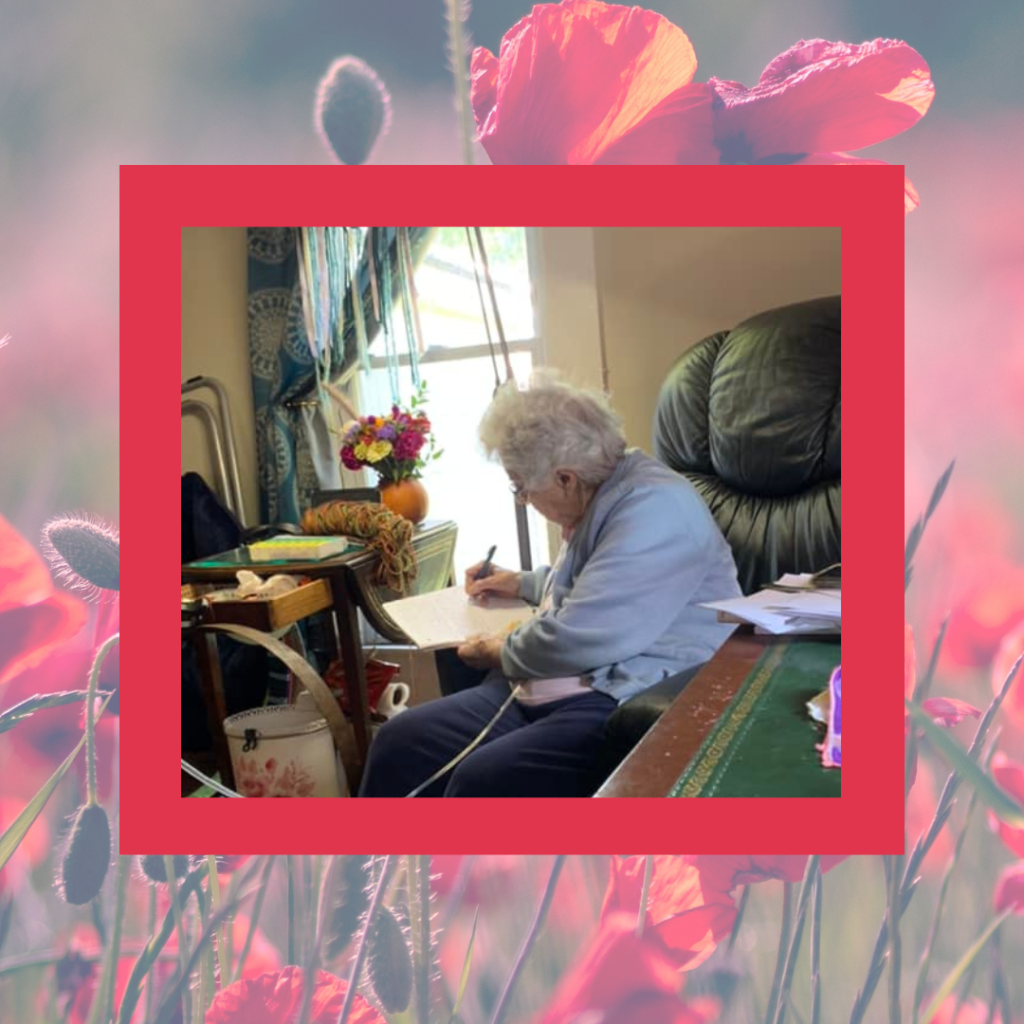 My mom is living with my niece now, and when I announced that I was launching Memoir Mondays, my mom and my niece promptly bought their journals and prepared to write. The first day of Memoir Mondays was 2 days ago. On the second day of the event, my mom and I had our nightly phone conversation, and I asked the same, old questions: "How are you today? What's new? What have you been doing all day?" While those questions normally fall flat, my mom immediately burst in with the following: "I've been writing in my journal–all day long. I can't quit writing. I feel like I need to be doing something else, but I can't quit writing in my journal."
[I was thinking, "Ohhhhh! Happy Day!"] I responded: "Mom, the most important thing for you to do today is to write."
She apologized some more for allowing herself the time to write in her journal, "But my handwriting has gotten so very bad that I don't think  anyone can read what I've written."
I retorted: "WHO CARES???? You are writing your journal for yourself. Everyone else can just wonder what you said. For the first time in almost a century, do something for yourself. Write for Your Life."
She continued: "I even drew the map of where my house was."
I asked her about her map. "Did you enjoy making that map?"
She said, "Naaah! I can't draw, but I can see it all again. There's 6 Ditch, and there's the road to Hartzell, and there's the shed, and……I have started remembering things that I thought I'd forgotten."
Can I get an "Amen?" What could be more special than that?
I added, "P.S. The only thing that I want in your will is your journal. Everyone else can have the furniture and the other stuff, but I get the journal."
"Precious memories how they linger
Precious Memories lyrics © Duchess Music Corp.,
How they ever flood my soul In the stillness of the midnight Precious sacred scenes unfold."