Ausbury, Hannah VanVels
Belcastro Agency
First and foremost, I'm building an inclusive list with a variety of voices and genres. I'm looking for BIPOC authors, authors of color, queer authors, disabled authors, and generally, authors from historically excluded backgrounds, regardless of genre. I love identity-driven stories that reflect the first-hand, lived experiences of the creators.
In a nutshell, I am looking for fresh voices and fresh takes in the following categories:
Picture Books
Human
I prefer human characters over animal characters any day of the week in my PBs
Books that don't shy away from tough topics
Family
Cultural and family traditions and how they shape us
Celebrating the messiness and complexity of family
Creative books that pique curiosity and imagination
Think Ish or The Book with No Pictures
Silly and fun wordplay
Lyrical
Poetic, lyrical books that show emotional resilience
Nonfiction
Focusing on biographies or eras that have been historically excluded
My favorites include…
Six of Crows, Wilder Girls, Ninth House, Caraval, Children of Blood and Bone, The Hate U Give, Patron Saints of Nothing, Ace of Shades, The Cruel Prince, Long Way Down, Poultrygeist, The Serpent King, Animorphs, Wicked Fox, Dear Martin, When Dimple Met Rishi, I Am Not Your Perfect Mexican Daughter, The Bone Houses, American Street, The Poet X, Frybread, One of Us is Lying, Dear Martin, Far from the Tree, We Are Okay, The Gilded Wolves, Tristan Strong Punches a Hole in the Sky, Wildhood Chronicles, Septimus Heap, Pax, The One and Only Ivan, The Graveyard Book, Coraline, Ish, The Book with No Pictures, Dragons Love Tacos, The Day the Crayons Quit, Flatbread, Mexican Gothic, Catherine House
Boeving, Keely
WordServe Literary
Keely Boeving is an agent with WordServe Literary, based in Denver, CO.
She represents a wide range of projects in both the general and Christian markets. For adults, she is particularly interested in the areas of Christian living, spiritual transformation, the intersection of faith and culture, physical and mental health, embodiment, social justice, business and entrepreneurship, and motherhood, parenting, and family life. She is always seeking projects from diverse and under-represented voices.
Keely also represents picture books, middle grade, and young adult fiction. In children's literature, she is drawn to contemporary stories that take on perennial questions in a new way, excite the imagination, and allow children to see themselves in the book's pages, perhaps for the first time. She loves picture books with strong imagery, a sense of play, and a message that's imparted with nuance and subtlety.  In general, she is not looking for science fiction, fantasy, romance, or horror.
Submission Guidelines
Submissions should be emailed to [email protected]
Queries should be submitted following the guidelines on the WordServe website. Queries specifically intended for Keely should be addressed to her and include her name in the subject line.
Eberly, Chelsea
Greenhouse Literary Agency
ABOUT
As a former Senior Editor at Random House Books for Young Readers, Chelsea has a keen editorial eye and understands how publishers think, which she uses to her advantage when advocating for her clients. She is actively building her list and loves that heart-racing, buzzing feeling she gets when discovering a talent. Chelsea edited many New York Times bestselling and award-winning authors in her time at Random House, including the Newbery Medal winner When You Trap a Tiger by Tae Keller and bestsellers by Tamora Pierce, Leigh Bardugo, Marie Lu, Sarah J. Maas, Matt de la Peña, Mark Siegel, and Kim Johnson to name only a few. She is also a Publishers Weekly Star Watch Honoree, which recognizes "the rising stars of the US publishing industry."
WHAT I'M LOOKING FOR:
I represent middle grade, young adult, graphic novelists, picture book illustrators, and upmarket women's fiction. I'm always looking for projects by BIPOC creators, as well as those marginalized identities that include sexuality, gender identity, and disability. I enjoy working with authors whose books have commercial hooks and literary ambition–folks who are swinging for the fences!
I'm also interested in highly-illustrated MG and younger middle grade author-illustrators who straddle the line between graphic novel and chapter book. If you've created a strong, unique character that can become a series juggernaut, please send your project my way!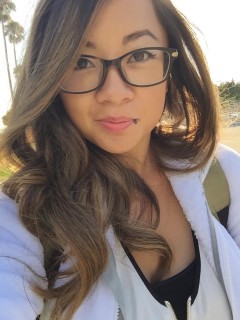 Dizon, Karly
Fuse Literary
I'm looking for picture books, middle grade, and young adult works.
Gimme Gimme Gimme:
I'm really searching for non-fiction picture books that add the heart, soul, and story of fiction. I want the person, event, retelling to come to life.
I'm also really interested in Asian/African/Latin mythology retelling/twists to be told simply yet beautifully for the picture book market but also in more depth with adventure and turn-the-page tension for middle grade and young adult.
Have a picture book that'll make me laugh? Learn? Both? Yes, please.
I want more smart, ingenious kids who utilize STEM to tackle their problems/achieve their goals.
I want to fall in-love with a YA contemporary romcom. Make me swoon, cry, and yell at the pages with all the depth and complexity that our young adults experience today.
Have a MG or YA SFF? Needs to have a strong voice from the first page with an immersive and captivating plot and world.
Where are my #ownvoices, diverse, underrepresented, kickass authors? Send me your work.
What I'm Not Looking For:
Previously published work
Novellas
updated February 2021
Submission Guidelines
Submissions should be emailed to http://queryme.online/Karly
Please submit using this form: http://queryme.online/Karly
Frank, Abigail
[Abigail Frank]

SANFORD J. GREENBURGER ASSOCIATES
Fiction: Children's, Commercial, Humor, LGBTQ, Middle Grade, New Adult, Picture Books, Poetry, Romance, Women's Fiction, Young Adult
Non-Fiction: Humor, Illustrated, Journalism, LGBTQ, Memoir, Pop Culture
Abigail is searching for thoughtful and clever writing that never underestimates the subject or the reader, and she cares about voice, above all. She is committed to advocating for the work of authors and artists with marginalized identities, and she's actively looking for stories that allow young readers to recognize themselves in the books they love.
Her wish list includes (but is not limited to):
big concept and/or offbeat picture books, preferably (but not exclusively) by author/illustrators
voice-driven chapter books!
stories that focus on clothes/fashion, especially illustrated work
middle grade that is hilarious (think Better Nate Than Ever series), poetic (think The Girl Who Drank the Moon or Other Words for Home), or profound (think Tuck Everlasting)
swoon-worthy YA rom-coms!!
YA in verse (think The Poet X)
stories with a drop of magic or set in the not-so-distant future
stories that grapple with ideas of masculinity
Sex Education or Booksmart in novel form
select adult titles:
cultural criticism
an analytical look at healthcare or higher education/campus life (fiction or nonfiction)
contemporary commercial fiction about people in their 20's (think Red, White & Royal Blue)
Submission Guidelines
Submissions should be emailed to [email protected]
Please send your query to [email protected] and include:
"Query: [your book's title]" in the subject line
A brief bio in your cover letter
Your full manuscript or proposal as an attachment
For artists: a link to your portfolio
Abigail will be in touch within 4-6 weeks if she is interested in representing your work. Due to the volume of submissions, she is unable to respond to every query.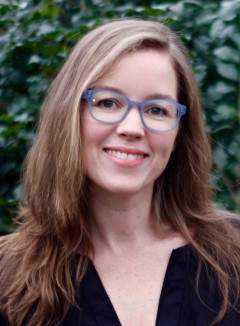 Fretwell-Hill, Stephanie
I'm an agent at Red Fox Literary, representing authors and illustrators across the full spectrum of children's publishing: picture books, middle grade, YA, graphic novels, and nonfiction. Having said that, I am probably most passionate about picture books and middle grade, and there are certain areas I am specifically looking to increase on my list.
*Across all genres, I am looking for projects from BIPOC creators and other traditionally underrepresented communities.*
For picture books, I'm looking for:
Child-centered stories
Emotional heart
Added classroom value
Social and Emotional learning
Quirky humor
Key titles I've represented: The Little Blue Bridge by Brenda Maier and Sonia Sanchez, Duckworth, the Difficult Child by Michael Sussman and Julia Sarda, Simon at the Art Museum by Christina Soontornvat
For middle grade, I'm looking for:
Literary novels
Strong voice
Humor mixed with emotional heart
Compelling hooks and central conflicts
Contemporary or historic settings
Magical realism and fantasy grounded in the real world
Puzzles, mysteries, ghosts, or a little bit of darkness
Connections to folk tales, fairy tales, classic literature, or other cultural traditions
Key titles I've represented: A Wish in the Dark by Christina Soontornvat, Secondhand Dogs by Carolyn Crimi, Birdie's Billions by Edith Cohn
For graphic novels, I'm looking for:
GNs that meet all of the literary criteria of novels as described above
Early chapter book series in GN format
For nonfiction, I'm looking for:
Picture books or middle grade
Narrative nonfiction
Page-turning, engaging storytelling
Hopeful or inspiring stories that encourage readers to see the world in a new way
Key titles I've represented: All Thirteen by Christina Soontornvat, Lizzie Demands a Seat by Beth Anderson
For illustrations, I am looking for:
A distinctive visual voice
Expressive, emotional, thoughtful images
Key titles I've represented: When Grandma Gives You a Lemon Tree by Jamie L.B. Deenihan and Lorraine Rocha, Desert Girl, Monsoon Boy by Tara Dairman and Archana Sreenivasan, Make Meatballs Sing by Matthew Burgess and Kara Kramer, Because I'm New by Brad Sneed
I'd like the next…
Julian is a Mermaid
Thank You, Omu
Du Iz Tak?
There Might Be Lobsters
Dory Phantasmagory
El Deafo
The New Kid
We've Got a Job
Amelia Lost
The Parker Inheritance
The Lost Girl
Orphan Island
Everything Sad is Untrue
I am not the right agent for:
Potty humor
Saccharine sweetness
Didactic stories
Sci-fi or high fantasy
Heavy "issues"
Purely commercial work that lacks a literary quality
Henkin, Alyssa Eisner
Birch Path Literary
Alyssa Eisner Henkin founded Birch Path Literary, a full-service boutique literary agency in 2021. She began her publishing career in children's editorial at Simon & Schuster Books for Young Readers. She later joined Trident Media Group as a literary agent and was named Executive Vice President. She is proud to represent a stable of bestselling and multi-award authors including Ruth Behar, Julie Berry, Jen Bryant, Lisa Greenwald and R.J. Palacio, whose #1 New York Times bestseller Wonder was turned into a major motion picture and sparked a movement to #choosekind.
Alyssa is passionate about heartfelt storytelling and innovative ideas that fill holes and/ or break new ground in the market. While kidlit will always comprise the bulk of her list, she is open to representing select projects for grownups.
Right now, Alyssa is on the hunt for the following:
Character-driven YA romcoms that are heavy on the comedy and feature endearing and underrepresented voices in the vein of Never Have I Ever.
Early graphic chapter books —a Dog Man format with a Madeline flair—would be a dream.
Inventive nonfiction for board book through young adult created by changemakers and experts in their fields.
Upmarket fiction – both historical and contemporary. Books about book lovers and book clubs are especially intriguing.
Not A Fit: category romance, science fiction or high fantasy, horror, suspense or inspirational.
I'd like the next…
Iggy Peck Architect
Balloons Over Broadway
Donut Feed the Squirrels
El Deafo
When You Trap a Tiger
The Vanderbeekers of 141st Street
Starfish
When Dimple Met Rishi
The Stationary Shop
Fun facts about me:
Alyssa loves listening to audio books on long walks, museums, travel, seasonal pastimes, and spending time with her family, including her winsome wheaten terrier, Winnie.
Submission Guidelines
Submissions should be emailed to [email protected]
Guidelines & Details
Vital Info
[email protected]

@@AgentHenkin
Herrington, Jennifer
The Harvey Klinger Literary Agency
Updated April 2021
I am currently building a diverse list of authors and illustrators. I represent picture books, chapter books, middle grade, young adult, and adult genre fiction. No matter the genre or age group, I am looking for books that make feel (whether it's laugh or cry or both!), distinctive voices, and character-driven stories that revolve around tough issues.
Illustrators:
Creators that illustrate any age group from picture book, middle grade, young adult, and graphic novels.
Picture Book:
I am looking for heartfelt, funny, whimsical picture books that can revolve around big kid issues such as grief, bullying, being different, friends, etc. I especially love clever or new concepts or fresh twists on classics and STEAM concepts in a contemporary or fantasy world.
Middle Grade:
I am looking for high concept MG with a great hook. While I love adventurous, smart, out-of-the-box characters with schemes, friends, family, living and processing through a life crisis, I am also drawn to quiet characters and quiet topics like a first crush. Send me books on friend breakups, frenemies, or enemies. I love to laugh and cry while I fall in love with the characters.
Contemporary
Paranormal/Fantasy – ghosts, witches, fresh mythology, superheroes
Horror
Mystery
Graphic novel
Lakosil, Natalie
Irene Goodman
Hi there! I am an agent at the Irene Goodman Literary Agency. I've been an agent since 2009. My specialties are all ages of children's literature (fiction and nonfiction), adult cozy mystery/crime, upmarket women's/general fiction, illustrators and adult nonfiction.
Across the board, I'm prioritizing projects by and about BIPOC and underrepresented voices. Within that, I'm particularly interested in projects with intersectionality, trans and disability rep, and ANYTHING by Native, First Nations and Indigenous authors. I'm also prioritizing stories of joy, where identity isn't the focus.
In novels, I like historical (primarily 1800s-1920s), multi-cultural, own voice representation, magical realism, LGBTQ, strong female leads, sci-fi/fantasy, gritty, thrilling and darker contemporary novels, horror, and rom coms with really fresh hooks (but tried and true tropes like enemies to lovers, friends to lovers, and stuck together welcome!!).
In picture books, I like short-texted (500 words or less), emotionally-resonant, quirky or character-driven. I'm not into super didactic (message-driven) texts, and like softer, lyrical bedtime books that are beautifully written and emotionally resonant. I love books with humor, strong voices, strong characters, and texts with fun, clever and unexpected twists at the end. Open to rhyme executed well, author/illustrator and text-only.
I look for unique perspectives and fresh ideas in nonfiction.  In children's, I like picture book biographies, STEM topics, and texts exploring feminist and social issues. In adult, platform and innovation are key; I tend to like prescriptive titles in the areas of self-help, parenting, psychology, business, and science, and am also open to quirky gift and humor books, New Age titles, and nonfiction featuring under-represented voices.
Some specific current wishlist items:
Graphic Novels: contemporary MG with heart ala ROLLER GIRL, fresh and romantic featuring marginalized voices ala THE PRINCE AND THE DRESSMAKER, fantastical and whimsical ala A WHISKER AWAY. Open to all ages here: YA/MG/Chapter Books,  contemporary, historical and fantasy. Very keen to find nonfiction in this area as well.
PB: very selective here, and primarily focused on underrepresented voices in fun narratives. Most interested in nonfiction that isn't a biography (open to that too, but the bar is REALLY high).
CB/MG: commercial plots with big hooks and characters that I want to be BFFs with (strong voice, strong personality). Books with magic and fantastical or speculative elements typically grab me the most!
PB: NECK AND NECK, PENGUIN PROBLEMS, BEAR SNORES ON, PEEK A WHO, THEY ALL SAW A CAT, LLAMA DESTROYS THE UNIVERSE, NELLIE BELL, I NEED A NEW BUTT
CB/early readers:  DICK AND JANE AND VAMPIRES, MEET YASMIN
Graphic novel: ROLLER GIRL, THE PRINCE AND THE DRESSMAKER, A WHISKER AWAY
Marshea, Beth
Ladderbird Literary Agency
I am the owner and Lead Agent at Ladderbird Literary Agency. I have a BA in Literature and a Masters in Business Administration and am always looking for new and exciting ways to bring more diversity into publishing at Ladderbird and beyond.
Picture Books
I'm dying to find books with really cute hooks like "The Day the Crayons Quit", or nice messaging like "Not Quite a Narwhal". I'd love to find a book that brings parents and kids together with language simple enough for a young child to read, but engrossing enough for an adult to enjoy.
The big takeaway here is more queer books by BIPOC and disabled authors!
Submit to Beth: queryme.online/bethmarshea
McGowan, James
BookEnds Literary
In picture books, James' tastes run the gamut. He appreciates a good laugh, and is always looking for humorous books in the vein of Ame Dyckman or Tammi Sauer. A recent favorite is The Big Bed by Bunmi Laditan and Tom Knight. He also loves heartwarming fiction (think Oge Mora or I Talk Like a River) and the intersection between humor and warmth (think Hug? by Charlene Chua). Lastly, James has a soft spot for non-fiction picture books. He is interested in historical and STEAM topics. Recent favorites include The Undefeated, The Next President and Pluto Gets the Call.
James is also looking to add more illustrators to his list, especially those who have ambitions to write. He gravitates towards bright color palettes, witty and expressive characters, and creators who can tell a story in a single image. In addition to the creators he works with, some of his favorites include Juana Martinez-Neal, Charlene Chua, and Ryan Higgins.
Molina, Stefanie.
I became an agent in January 2021 and joined Ladderbird Literary Agency in April 2021 after spending my early career advocating for marginalized folks in publishing as a technical editor at a national laboratory, senior editor at the literary journal F(r)iction, and book coach and editor for women of color.  I am one-half Mexican, one-quarter Japanese, and one-quarter Irish. I hold a Bachelor of Arts in English and a Bachelor of Arts in Communications, both from the University of California at Davis.  Aside from reading, I enjoy hiking, swimming, baking strange new things, and playing the piano.  My favorite place in the world is Yosemite National Park. You can find me on Twitter @fiction_tech.
MSWL
Across the board, I'm extremely passionate about increasing representation for Black, Indigenous, and people of color communities in publishing, and have a soft spot for stories about mixed people of color. I'm also invested in increasing representation for other marginalized populations, including but not limited to LGBTQIA+ folks, people with disabilities, people with mental illness, and people who are neurodiverse.
I am only interested in working with people who are invested in representing the diversity of our world on the page.
Right now, in MG, YA, and Adult, I badly want a story that pulls from ancient legends and cultures written by someone with connection to and knowledge of those legends and cultures. If you have an #ownvoices book that fits this, I want to see it.
In all works, I love redemption arcs, especially those that result in enemies-to-lovers.
It's hard, though not impossible, to sell me on a sad ending.
Children's
Picture Books:
I'm most interested in stories that tell the experiences of growing up as a person of color, especially as a mixed person of color. Think Rise and Shine, Mariko Chan!; Lucia the Luchadora; Grandma Says My Hair Has Flair; We Are Water Protectors; and Binny's Diwali.
I'd also love retellings of traditional folktales from all cultures, including stories that somehow reflect the oral storytelling tradition.
O'Neill, Molly
Root Literary
Molly O'Neill is a literary agent at Root Literary. For nearly 16 years, she has held various roles inside the publishing industry. Prior to joining Root Literary, she worked as an Agent at Waxman Leavell Literary Agency; an Editor at HarperCollins Children's Books, where she acquired Veronica Roth's juggernaut Divergent series, among many other fantastic projects; as Head of Editorial at Storybird, a publishing/tech start-up; and in School & Library Marketing at both HarperCollins and Clarion Books.
Molly loves the creative process and early-stage project development, is invigorated by business strategy and entrepreneurial thinking, and is fascinated by the intersections of art, commerce, creativity, and innovation. She is especially passionate about the people behind books, and takes pride in discovering and evangelizing talented authors and illustrators, expanding the global reach of their work, and finding new ways to build connections and community among creators, readers, stories, and their champions
Richeson, Melissa
Storm Literary
Like most people in publishing, I've always loved to read. And since Peter Pan taught me that growing up is overrated, I'll happily stick to reading children's books forever.
I'm looking for picture books that are so heartfelt they get me choked up or are so funny they make me laugh-cry. I love chapter books with quick pacing, a great hook, and a well-researched world. In middle grade, I adore magic, humor, mystery, and a sense of imagination. For young adult, I'm typically drawn to contemporary and historical work, but a good fantasy draws me in too. Use subtle wit and intelligent wordplay, and I'm all in. A fresh concept, a thoughtful theme, and a great voice are key overall. I'm open to non-fiction in all the above categories as well.
Some of my perennial favorites include Harry Potter (Rowling), A Series of Unfortunate Events (Snicket), Junie B. Jones (Park), The True Confessions of Charlotte Doyle (Avi), The Messenger (Lowry), and A Tale of Two Cities (Dickens). More recent titles that I've loved include Stay Sweet (Vivian), The Unexpected Everything (Matson), Salt to the Sea (Sepetys), An Ember in the Ashes (Tahir), What to Say Next (Buxbaum), and Words in Deep Blue (Crowley).
I do not represent adult titles, and I'm not a good fit for paranormal, horror, or any type of graphic violence.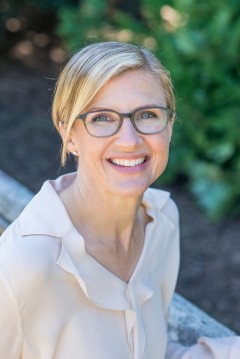 Soloway, Jennifer March
JENNIFER MARCH SOLOWAY represents authors and illustrators of picture book, middle grade, and young adult stories, and is actively building her list. Although she specializes in children's literature, she also represents adult fiction, both literary and commercial, particularly crime, suspense and horror projects.
For picture books, she is drawn to a wide range of stories from silly to sweet, but she always appreciates a strong dose of humor and some kind of surprise at the end. When it comes to middle grade, she likes all kinds of genres, including adventures, mysteries, spooky-but-not-too-scary ghost stories, humor, realistic contemporary and fantasy.
Regardless of genre, she is actively seeking fresh new voices and perspectives underrepresented in literature.
That's her wish list, but the truth is an author might have something she has never considered before, and it might be absolutely perfect for her. She is open to any good story that is well written with a strong, authentic voice. Surprise her!
Prior to joining ABLA, Jennifer worked in marketing and public relations in a variety of industries, including financial services, health care, and toys. She has an MFA in English and Creative Writing from Mills College, and was a fellow at the San Francisco Writer's Grotto in 2012. She lives in San Francisco with her husband, their two sons, and an English bulldog.
Jennifer regularly presents at writing conferences all over the country. In 2020, unfortunately, most of her events were canceled, but you can find her virtually at the SCBWI Alaska regional conference. She also hopes to be at a SCBWI NorCal retreat this fall, as well as the Big Sur Children's Writing Workshop in December. Fingers crossed!
For her latest conference schedule, craft tips and more, follow Jennifer on Twitter at @marchsoloway.
Submission Guidelines
Submissions should be emailed to Please submit using this form: http://QueryMe.Online/JenniferMarchSoloway
To query me, please use my Query Manager form, http://QueryMe.Online/JenniferMarchSoloway, and follow the direction. Depending on the project you are submitting, please include a query letter plus:
Picture Book Writers: full manuscript text pasted below your query letter
Illustrators: 2-3 illustration samples (in jpeg format), and link to online portfolio
Illustrators with dummy: full dummy (in pdf format or a Dropbox link) that includes 1-2 color samples, and link to online portfolio
Fiction Writers (chapter books, MG, YA): first 10 pages pasted into the form
Non-fiction Writers: proposal and sample chapter pasted into the form
Graphic novels: 2-3 sample page spreads in jpg or pdf format, summary/synopsis pasted into the form, plus a link to website/online portfolio

Please be sure to enclose a contact phone number as well as your email address.
You are free to submit to agents at other agencies at the same time, but it is a professional courtesy to let us know that yours is a multiple submission. If you receive an offer of representation from another agent, please let us know immediately so we can respond accordingly.
If we are interested in seeing more of your work, we will contact you at the email address you provided. If you have not heard from us within six to eight weeks, please assume that the material submitted is not right for our agency at this time.
​I am grateful for the opportunity to consider your work. I read every query carefully, and I wish I could respond to everyone personally. Unfortunately, as we state in our submissions guidelines, because of the high volume of material that we receive, we are no longer able to respond personally to every submission. If your work is rejected, please do not resubmit the same work to another agent at our agency. However, you may submit a new work to another agent, or to the same agent. And, if the work is significantly revised, you may resubmit it after 6 months.
Steel, Lori
https://www.manuscriptwishlist.com/mswl-post/lori-steel/
Raven Quill Literary Agency
What am I looking for?
Right now, my focus is on discovering author/illustrators and Middle Grade creators. For all projects, I seek stories with authentic, unforgettable voices that reflect the diverse world we inhabit, instill the possibility of hope and change, and illuminate the shared human experience.
Across the board, I'm seeking:
voice and character driven stories demonstrate a deep trust and respect for their readers
fresh approaches to story structure; genre mash-ups
magical realism and folklore
historical and fantasy stories that hold a light up to contemporary issues
themes of family and found family
regional settings and voices
authentic, diverse voices
socio-economic diversity
Picture Books by Author/Illustrators
stories crafted with spare text and rich art
creators who play with structure and utilize collusion to engage participation
whimsy with intention
subversive, humorous, and quirky tales
cleverly conceived and STEAM-centered nonfiction projects
My favorites include…
Officer Buckle and Gloria, Peggy Rathman
The Gardener, Sarah Stewart, ill. David Small
Last Stop on Market Street, Matt de la Pena, ill. Christian Robinson
I Talk Like a River, Jordan Scott, ill. Sydney Smith
Outside In, Deborah Underwood, ill. Cindy Derby
Balloons Over Broadway, Melissa Sweet
Esperanza Rising, Pam Munoz Ryan
One Crazy Summer, Rita Williams-Garcia
Because of Winn-Dixie, Kate DiCamillo
The Girl Who Drank the Moon, Kelly Barnhill
Ghost, Jason Reynolds
Children of Blood and Bone, Tomi Adeyemi
Still Life with Tornado, A.S. King
Far From the Tree, Robin Benway
The Cruel Prince, Holly Black
Swanson, Bonnie
The Purcell Agency
Picture Book Likes: Just about everything! Humor, family life, coming of age, parent-child relationships, realistic non-fiction, animal characters, I'm open to it all. DISLIKES: same as above and I'm definitely not a fit for straightforward non-fiction. But if you make it voicey and fun, send it to me!
Children's Book Authors: Chris VanAllsburg, Eric Carle, Anita Jeram, Tomie DePaola, Ezra Jack Keats, Robert Munsch, Barbara Park, and so on and so on…
Taylor, Brent
TRIADAUS LITERARY AGENCY
Picture books: I am seeking picture book projects from authors and author-illustrators. My taste in this category covers a wide range: I love picture books that are fun and bonkers, as well as ones that are more literary. I'm open to fiction, non-fiction, and picture books in unusual formats or styles—verse, rhyme, comics, etc. Some of my favorite picture books are Julián Is a Mermaid by Jessica Love, Alma and How She Got Her Name by Juana Martinez-Neal, My Papi Has a Motorcycle by Isabel Quintero and Zeke Peña, The Dress and the Girl by Camille Andros and Julie Morstad, and The Sound of Silence by Katrina Goldsaito and Julia Kuo. Some of the picture books I've worked on include Prince & Knight by Daniel Haack, Seven Bad Cats by Moe Bonneau, and The Arabic Quilt by Aya Khalil. Some forthcoming picture books on my list include Poultrygeist by Eric Geron, Big Wig by Jonathan Hillman, and I'll Go and Come Back by Rajani LaRocca. I'm looking for picture books with an energy that pops off the page, that kids have never seen before, and that will turn them into life-long readers.
Graphic novels (for kids or teens): I'm open to both text-only graphic novel scripts and author-illustrated projects. My favorite graphic novels include The Prince and the Dressmaker by Jen Wang, Sanity & Tallulah by Molly Brooks, and Heartstopper by Alice Oseman. Some of my graphic novel clients include Tori Sharp, Rex Ogle, Bre Indigo, and Eric Gapstur.
Non-fiction (for kids or teens): I'd love to see all sorts of non-fiction in the categories that I represent, including but not limited to biographies, memoir, narrative, history, science, and how-to.
Submission Guidelines
Submissions should be emailed to [email protected]
Send your query letter and first ten pages pasted in the body of the message to brent [at] triadaus [dot] com. Put "Query" in the subject line.
Weiss, Alexandra
My Manuscript Wish List Favorite
Across the board, I'm dedicated to representing marginalized creators and diverse stories. I'm actively seeking BIPOC, LGBTQIA+, genderfluid, neurodiverse, and disabled voices for all ages and genres.
GRAPHIC NOVELS
Please send me your early reader, MG, and YA graphic novel proposals! I'm actively seeking contemporary projects but am open to all genres. I'd also love to see some nonfiction graphic novels that cover fascinating topics, including science, history, pop culture, technology, health & wellness, etc.
PICTURE BOOKS
I love heartfelt, funny, and whimsical picture books. If you have a clever concept that's never been done before or provides a fresh twist on a classic tale, please send it my way. I'm also eagerly searching for picture books that introduce STEAM concepts and make complex topics approachable (and fun!) for young readers.
I'm also interested in representing more author/illustrators. I enjoy a lot of different styles but generally lean toward art that's unique, bold, and playful.
I'd like the next…
Graphic novels:
This Was Our Pact
Seance Tea Party
Go with the Flow
Hilda
Bug Boys
Oh My Gods!
Picture books:
We Don't Eat Our Classmates
No Fuzzball!
Prince & Knight
Pink is for Blobfish
If Sharks Disappeared
Submission Guidelines
For submission guidelines please visit: http://www.azantianlitagency.com/submit.html
When you are ready to submit, please use her form here: https://QueryManager.com/AlexandraWeiss
Wenger, Charlotte
Prospect Agency
My Manuscript Wish List Favorite
I represent authors, illustrators, and author-illustrators of children's books—board books through graphic novels and middle-grade, but especially picture books—as well as select YA fiction and adult nonfiction, particularly biographies and memoirs.
I'm always seeking stories from diverse voices – those that have been historically marginalized and/or underrepresented in publishing, including BIPOC, LGBTQIA+, people living in and/or from marginalized/underrepresented cultures and countries, neurodiverse persons, disabled persons, and more. (https://diversebooks.org/why-we-need-diverse-books-is-no-longer-using-the-term-ownvoices/)
I'm on the lookout for what hasn't been done yet – stories that haven't been told and voices that haven't been heard.
Picture Books:
I'm especially looking for author-illustrators
Quirky yet commercial fiction
Narrative nonfiction
Story structures that surprise and delight me
Stories that tug on my heart – but aren't saccharine or didactic
Stories that make me laugh out loud
Global stories
Social awareness and justice
Stories featuring a craft/hobby
Nontraditional/underrepresented families
Performing arts
Sports
I'm always open to stories that break formula and just work – that have that special something that you can't quite put your finger on – in the art or the words or both.
I like both prose and poetry, but I'm very picky about rhyme unless it feels authentic to the tone and audience age range of the story.
Graphic Novels for Beginning Readers through Middle-Grade
Script-only, art-only, as well as author-illustrated
Fiction and nonfiction
Spunky characters
Imaginative, unexpected adventures
Chapter Books and Middle-Grade:
Sibling and family stories, especially those with nontraditional or underrepresented family structures
Novels in verse
Magical realism and contemporary fantasy
Mystery and puzzles, but NOT horror
Submission Guidelines
Please use the submission form on our agency website: https://www.prospectagency.com/submit.html. All fields required unless indicated otherwise.
What to Submit
For picture books, we request a query letter and the full manuscript or a sketch dummy with sample final (if an author-illustrator). Illustrators should provide a URL link to their portfolio. For middle-grade, young adult, and adult texts, we request a query letter, three chapters and a brief synopsis.
Your query letter should include your name, the date, contact information and a brief description of the work. Include only relevant personal information: previous publications, writing education, etc. For previously published authors, please also give a brief overview of your career thus far and your goals for the future.
Because we request more than just a query letter, we spend a lot of time with every submission. We consider character development, plot, voice, and most importantly, the writing. Please make sure the work you submit is edited, proofread, and at a mature stage of development. We do not accept re-submissions, edited or otherwise.
Electronic Submission Guidelines
We accept Word (.docx, .doc), PDF (.pdf), HTML (.html, .htm), and Text (.rtf, .txt) formats.
Important: submit all material in a single document. Be sure to include a synopsis and query letter with your email and contact information at the beginning of the manuscript body (3 chapters or first 30 pages). If you are submitting a picture book, please include the entire picture book.
Please submit no more than one (1) manuscript at any given time. Submitting multiple manuscripts to this agency will invalidate your submission. This includes submitting to more than one agent.
We welcome new manuscripts; however, unless requested, we do not accept revisions. Do not resubmit declined manuscripts (to any agent), revised or otherwise.
I'd like the next…
A Flood of Kindness by Ellen Leventhal, illus. by Blythe Russo
Our Subway Baby by Peter Mercurio, illus. by Leo Espinosa
We Don't Eat Our Classmates by Ryan T. Higgins
Brown Girl Dreaming by Jacqueline Woodson
My favorites include…
Books:
I Wish You Knew by Jackie Azua Kramer, illus. by Magdalena Mora
Ten Ways to Hear the Snow by Cathy Camper, illus. by Kenard Pak
I Sang You Down from the Stars by Tasha Spillett-Sumner, illus. by Michaela Goade
In a Jar, written and illus. by Deborah Marcero
The Box Turtle, written and illus. by Vanessa Roeder
A Mango-Shaped Space by Wendy Mass
The Prince and the Dressmaker by Jen Wang
We Were Liars by E. Lockhart
Long Way Down by Jason Reynolds
A Study in Charlotte series by Brittany Cavallaro
Feed by M.T. Anderson
Wessbecher, Katherine
Bradford Literary
In picture books, my favorites are the kind that make both kids and grown-ups guffaw. Inventive premises, twist endings, and quirky characters are all good ways to pique my interest. I'm a better fit for narrative texts than concept-driven ones.
I'd love to find great adult and juvenile narrative nonfiction—particularly projects that highlight the people and stories the history books left out.
Non-Fiction: Biography, History, Illustrated
Westin, Erin Casey
Gallt and Zacker Literary Agency
My Manuscript Wish List Favorite
Standard Bio: Erin is open to all kid lit age groups, from picture books through YA, and is particularly drawn to work that shows the author's world- and character-building ability. She wants to believe wholeheartedly in the world of the book, whether the setting is familiar or fantastic. She wants to see authentic, thoughtful representations of all people so that every kid can find a book that speaks to them. She wants even the simplest lines of text to pluck at her heartstrings because they're so beautifully written. Erin loves getting so engrossed in a book she forgets she's reading entirely.
Fun stuff: I'm an escapist reader – I read to live in another person's experience for a little while. I love magical realism and speculative novels that take our world and change one small thing or turn it on its head entirely. I love fantasy, high or low, and it's usually what I turn to for pleasure reading. I'm excited to be reading and representing more graphic novels. I'm interested in nonfiction but preferably not straight biographies unless the world really needs to hear that person's story. If I'm going to read realistic contemporary, I want to learn something, broaden my perspective, or be otherwise removed from the traditional high school drama of white cishet teenage existence. I'm not the best fit for romance or super commercial, dramatic YA plots (think The OC). I would love a contemporary sports story with queer representation! I am looking to build a diverse list of fiction that provides mirrors, windows, and doors for all kids. No work for the adult market please!
Fun facts about me:
I've always loved sports and still competitively play volleyball and ultimate frisbee. I love being outside and am finally starting to rack up National Park visits. I love animals, particularly dogs, whales, and horses – I dream of one day owning an animal rescue/farm (not for whales though…).
Submission Guidelines
Submissions should be emailed to [email protected]
Choose one agent to query. If that agent passes, you can query another. While we ask that you query only one agent within GZLA at a time, we encourage you to submit your work to other agencies simultaneously.
Using that agent's query-specific e-mail, on the subject line, please write your last name and the title of your manuscript (if you illustrate but don't write, write your last name and the word ILLUSTRATOR). Then, in the body of the e-mail, include a query letter with the following:
Who you are (please include your website if you have one)
What your manuscript is about or a description of your artistry
How you came to write that story or draw those illustrations
Why you are querying that specific agent
A sample of your work keeping the following in mind:
If you are a writer, include the first 2000 words (or less, for full picture book texts) pasted in the body of the e-mail (no attachments).
If you are an illustrator, author/illustrator, or graphic novelist, please include a link to your website or online portfolio.
If you have a dummy or sample illustration pages available and they cannot be accessed online, you are welcome to attach that as one PDF. Otherwise, again, do not include attachments.
We endeavor to respond to all queries within 4 weeks. If we haven't done so in that time frame, please resend or feel free to query another GZLA agent
I'd like the next…
Something like Holes with a unique, isolated but realistic setting and cool myth/lore; a graphic novel that feels like Steven Universe; a book with the ingenuity and world/character building of the Broken Earth trilogy by N.K. Jemisin but for kids/young adults; a horse book about friendship and the love of riding but with modern conversations that are relevant for our world, particularly examining the economic and racial privilege of English riding and how non-white, non-cis riders navigate this often restrictive space.
Whatnall, Michaela
Across the board, I look for a strong voice that sucks me in and fascinating characters who I want to spend time getting to know. I love stories with a central character arc, where I get to watch a character grow and change. I'm always eager to see books from diverse voices.
In picture books, I love books that can be used in the classroom, in a broad sense. This includes fiction and nonfiction that could be the basis for a discussion, whether around history, culture, or social-emotional learning. I also like to see picture books that are clever and subvert expectations (like TRIANGLE and LITTLE RED), and picture books that enter the genre space (like the speculative aspect of ANOTHER and the fantasy world of PRINCE & KNIGHT).
Zacker, Marietta B.
I am always on the lookout for visual and narrative stories that reflect the world we live in, not the bubbles in which we put ourselves. I love books that make readers feel any emotion and shy away from those that set out to teach the reader a lesson (although I believe that you will inevitably learn something from any story!). While I don't mind sadness, laughter will always prevail — and if you can take a reader from tears to joy to whatever other emotion makes sense for the story, all the better. Whether a young adult novel, a middle grade novel or a picture book, I want readers to identify with the actions and reactions of the characters, which means that stories need to focus on the perspective of the child or young adult, rather than the author's or illustrator's, and diversity is inherent and authentic, not trendy. I want young adults and young readers to be able to lose themselves in the pages of the books, to feel something as they read, to see themselves and to feel validated with the turn of every page. Without a doubt, there are many writers and illustrators who have stories to share and yet who have never felt there was room for their stories to shine. I am thrilled to shine that spotlight.