I have started teaching at Northark College. I am teaching Comp II: Writing about literature. Northark College is a unique college–one that is a tribute to this entire region of the Ozark Mountains.
Northark is a beautiful school. The above photo shows only a fraction of the campus, all of which is modern. Most of the campus uses the rocks, that are indigenous to this area, in the architecture.
I took the above photo in Jasper, which is about 20 miles away from Northark College. Large boulders are splashed all over this part of the country.
I have lived in several places around the USA, and I have seen several small community colleges that look like dirty, old high schools. Northark is charming both inside and out, and it is nestled in Harrison, AR, which is located in the gorgeous Ozark Mountains. Harrison is also where I live now.
The Ozarks region is a gorgeous part of the country.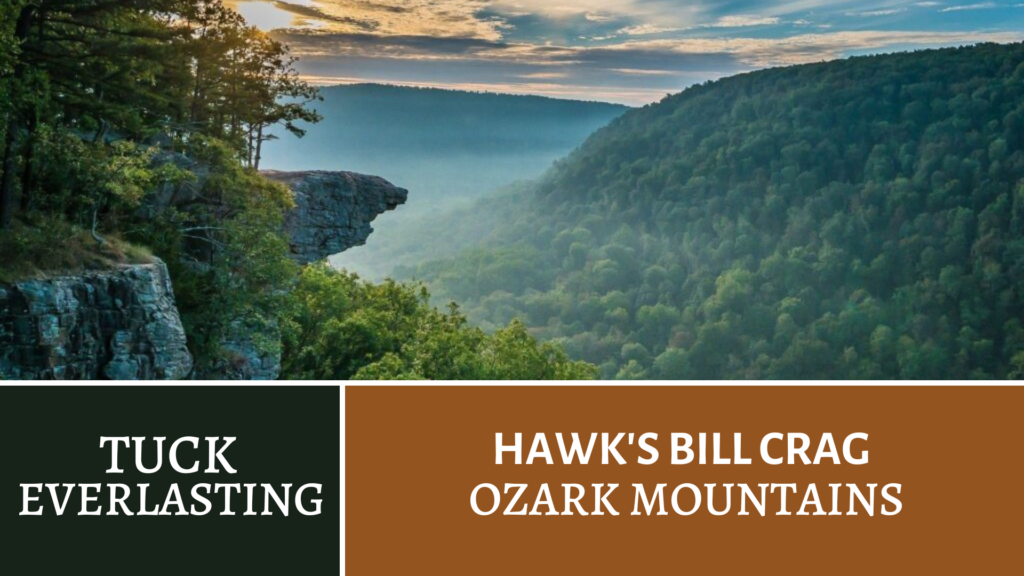 I love the Ozarks for several reasons, but I especially love the fact that the opening of the movie Tuck Everlasting was filmed near Harrison at Hawk's Bill Crag. If you look carefully at the movie trailer that I have linked below, you will be able to see that Jesse and Winnie were filmed standing on Hawk's Bill Crag. Watch until the end, and you'll get a glimpse of the Crag:
I want to echo what Tuck said during the final seconds of the trailer that you watched:
"Be afraid of the unlived life."
It is my position that literature and writing are ways to experience life more fully.  Allow me to share the very first words of the book Tuck Everlasting: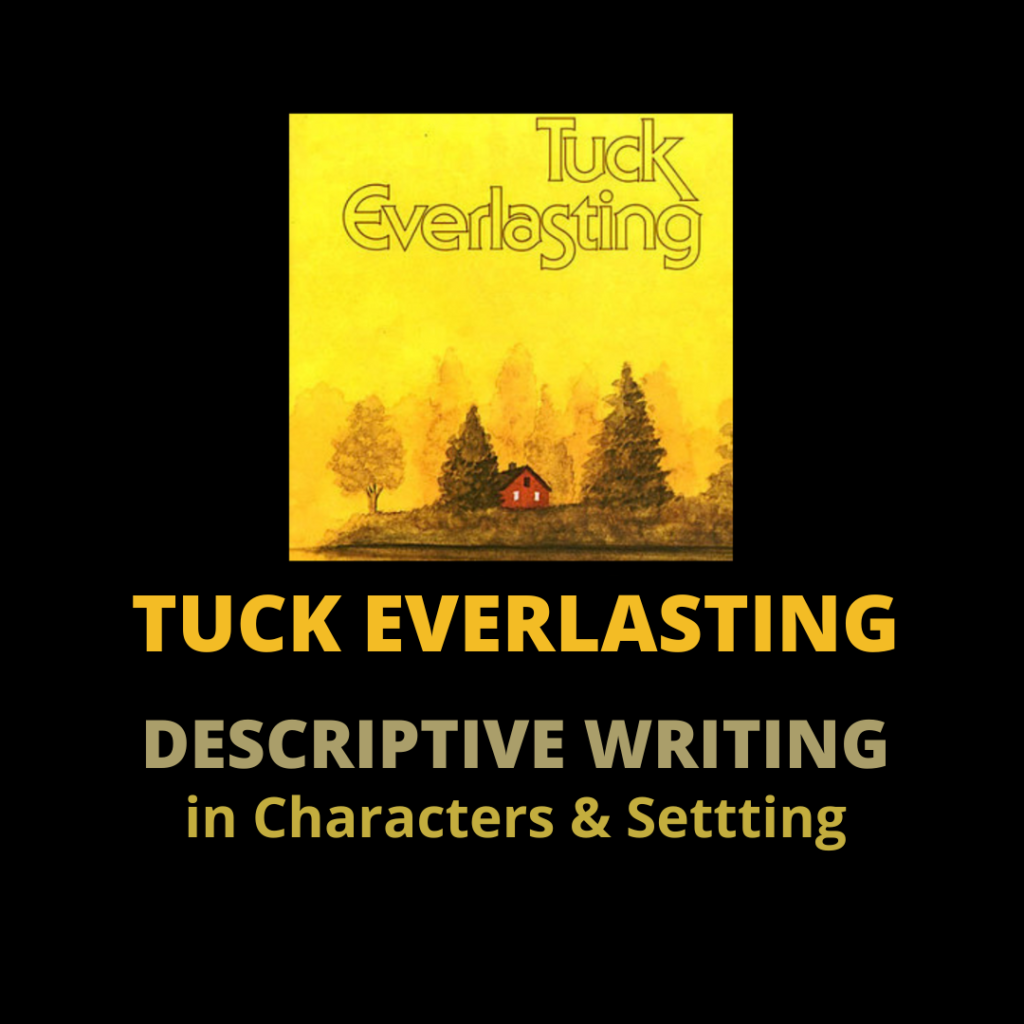 "The first week of August hangs at the very top of summer, the top of the live-long year, like the highest seat of a Ferris wheel when it pauses in its turning. The weeks that come before are only a climb from balmy spring, and those that follow a drop to the chill of autumn, but the first week of August is motionless and hot. It is curiously silent, too, with blank white dawns and glaring noons, and sunsets smeared with too much color."
― Natalie Babbitt, Tuck Everlasting
Tuck Everlasting is a beautifully written middle-grade novel. The target audience of that book is older kids, but I prefer to think that Tuck Everlasting is an example of fine writing and that it is appropriate for anyone to read, and it is a treat for everyone. Although the first week of August has passed now for 2022, we are still square in the middle of that month. We are still at the very top of summer–at the top of another live-long year. We are at the top of our own Ferris wheels, and we are looking at a vast amount of blank canvases and plain white pages in our lives. During this next semester, my students and I will begin to journey from this spot where we are today, and it is my sincere intention that they will leave my class with a lot of new tools that will move them around their own Ferris wheels and into wherever it is they will be going next.
I have several goals for teaching Comp 2 at Northark, but one of those goals is to help my students learn to express themselves better. Self-expression is vital in every aspect of living. In college, they will use self-expression as they write essays for other college classes, too. In business, they will need similar skills of expression to promote themselves and their ideas to an employer. Some of my students might choose to be creative writers, but creative writing is only a fraction of the various types of writing that they will use during their lifetimes.
Although Comp 2 will require a great deal of time and effort from  my students, I feel certain that ultimately, they will decide that learning to write better was time well spent. I don't expect anyone's first writing drafts to be perfect, but word by word, they will get better at writing. Anne Lamott is a famous memoir writer. I like what she has to say about beginning to learn to write:
"Almost all good writing begins with terrible first efforts. You need to start somewhere."
― Anne Lamott, Bird by Bird: Some Instructions on Writing and Life
So word by word or bird by bird [as Anne Lamott called it], we'll get this party started. Next month, I'll begin teaching a couple of writing classes online. I hope to see al of your there.