Art Myth Number 1 – If You Cannot Draw, You Cannot Be An Artist
Admittedly, I may be a bit late in my efforts to enter the publishing market of picture book writers and illustrators, but I can honestly say that almost my entire life has been preparation for this moment.
When I was in college, I majored in English, with an emphasis in writing, but I also studied art. In fact, I took enough extra hours in art so that I was able to leave my first stint in college with almost another degree in visual art, too. I have returned to college several times since then, and I have continued to study art, and by sheer luck, all of my teaching jobs have been in art. Although I loved  teaching, I'll have to be perfectly honest and say that teaching art to kids can be a bit discouraging. Regardless of how I have tried as an adult, I'll never be able to paint as well as my 4-year-old students paint.
Painting of a Flower by 4-Year-Old
Jacki Kellum Private Art Student
Painting of a Flower by 4-Year-Old
Jacki Kellum Private Art Student
I agree with Picasso:
"Every child is an artist."
And if you think about it, every adult should also be an artist, but the process of living whips the art out of most adults. Yet, with a lot of practice and determination, adults can also become artists again. 
I do not feel that being technically good in art [good at drawing and/or good at painting] is a talent. I think drawing and painting are skills that virtually anyone can develop. People with a lack of training and/or limited motor control may initially become frustrated by an inability to be technically perfect in art, yet the technical aspect of the field is not truly the art. Painting and drawing are to visual art the same as learning and forming the ABCs into letters is to the creation of poetry or books or stories. Neither the ABCs–or the computer that records the ABCs–are the story–these are merely the tools to express that story. The story is within, and the ABCs and the computer are merely ways to get that story out and on the paper. But here's the good news:
Anyone Can Learn to Draw and Paint
Painting and Drawing are tools that anyone can master–with time and a ton of practice, and the Internet is a place to find tutorials. Anyone can learn to make almost any type of art on Youtube. While you are learning, don't be afraid to copy paintings and drawings that you like. The old masters, like Leonardo da Vinci and Michelangelo, learned art by copying the masters before them. Copying is still a good way to learn. But eventually, you need to move beyond the copy to the creating of your own work. Perhaps participating in some art prompt communities can help in that regard.
Only recently, I have discovered the Inktober community. I believe that Inktober began as a drawing challenge that took place in October. Every day during the month of October, the Inktober community is challenged to draw some specific thing. The following were the Inktober prompts for 2019:
But now, there is also the Inktober52 set of prompts. To participate in Inktober52, people are challenged to draw something different every week: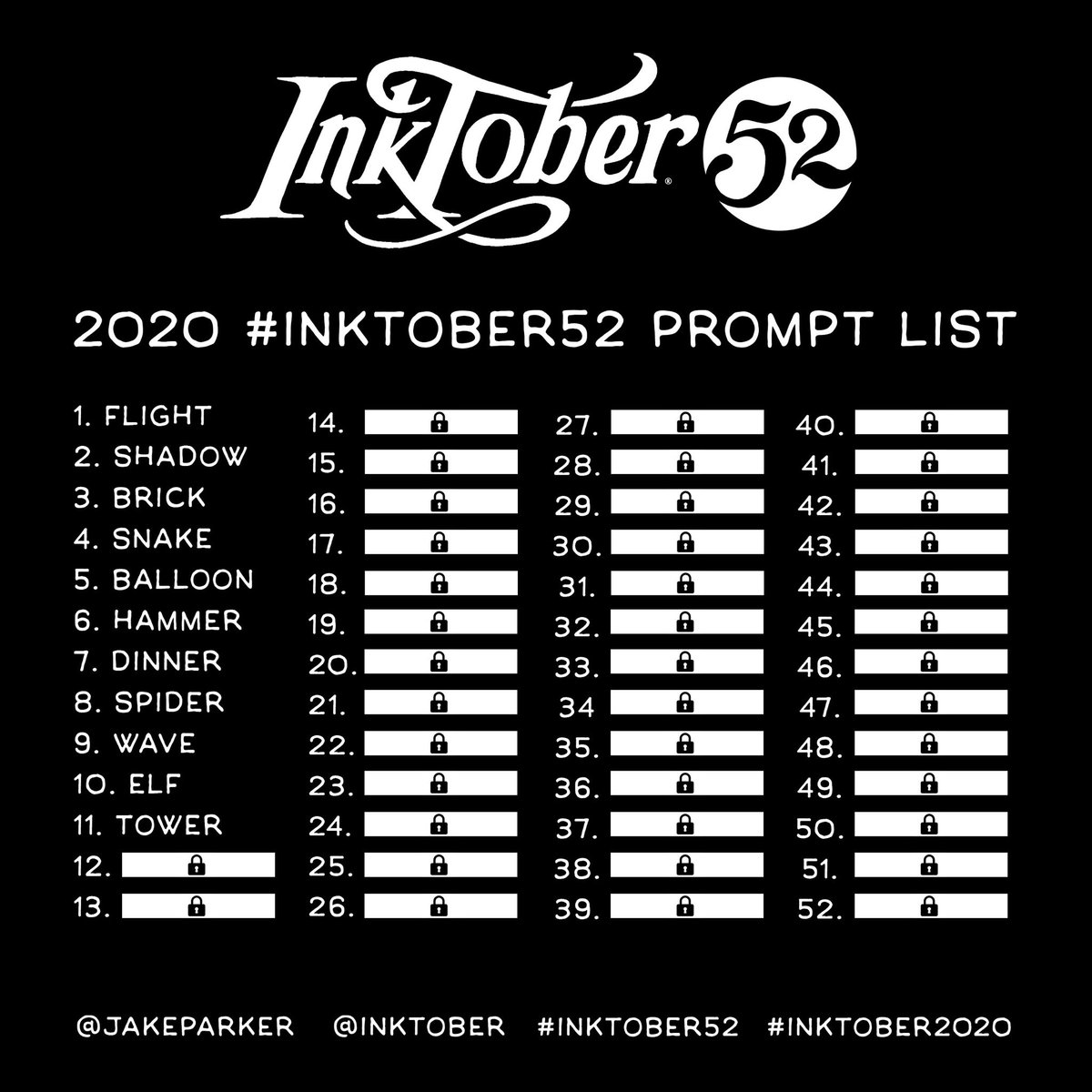 At the time that I am writing this post, it is Week 11 of Inktober52 for the year 2020, and I have drawn the following lighthouse scene. The lighthouse is my tower.
I both write and illustrate picture books, and ultimately, I will paint the above sketch in watercolor. Because I welcome having fresh ideas for my sketches and ultimately, for my illustrations, I have decided to participate in Inktober52. This is my first week to do so.
Inktober is the brainchild of Jake Parker, who also founded the Society of Visual Storytelling, which offers an abundance of teaching resources for people who want to learn to be better illustrators or merely to be better at ink art Here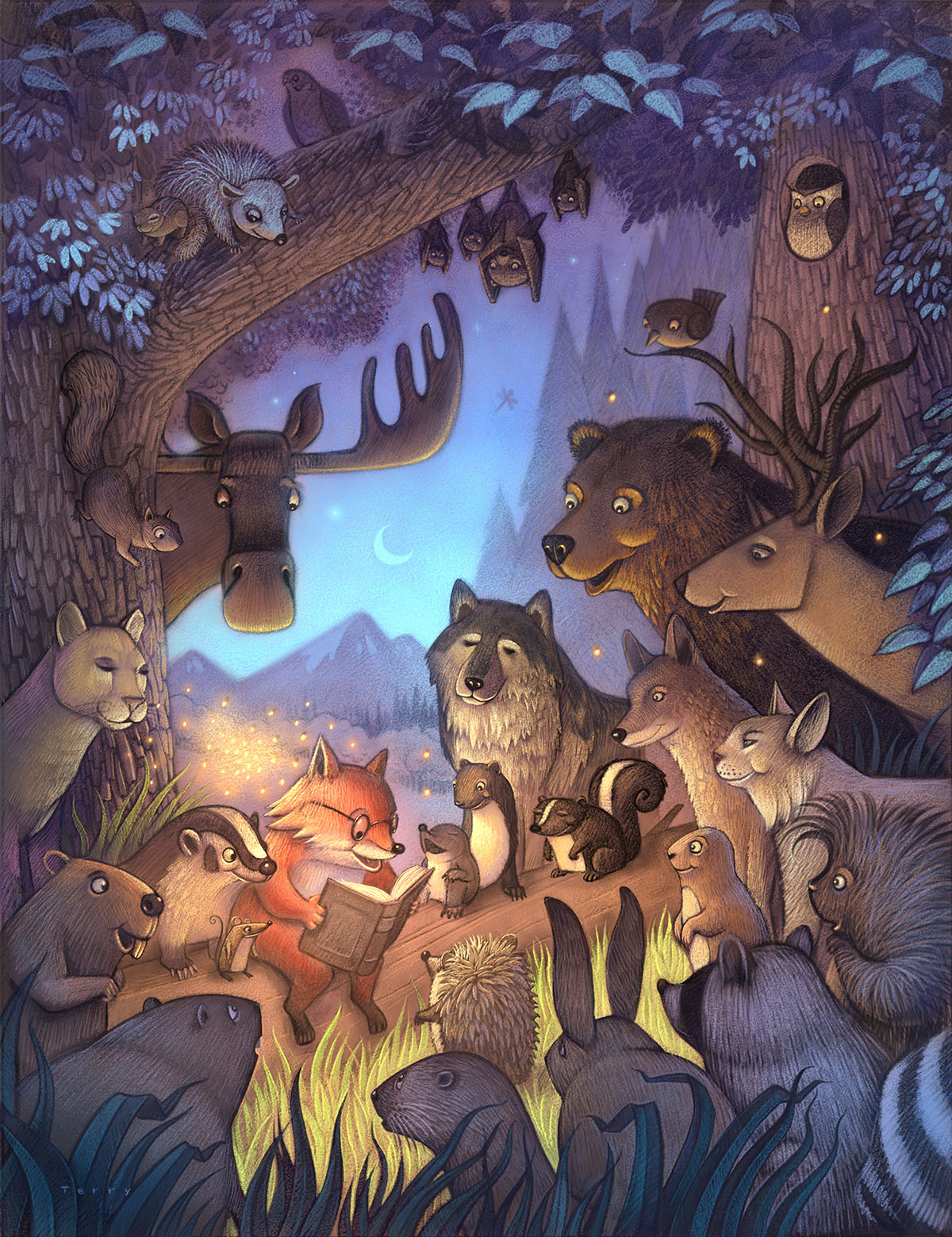 The illustrator Will Terry offers courses in illustrating for children at SVS. Here
There are other online programs of study for people who want to become better visual artists, but I believe that SVS is a particularly good place for illustrators to become better at their crafts.