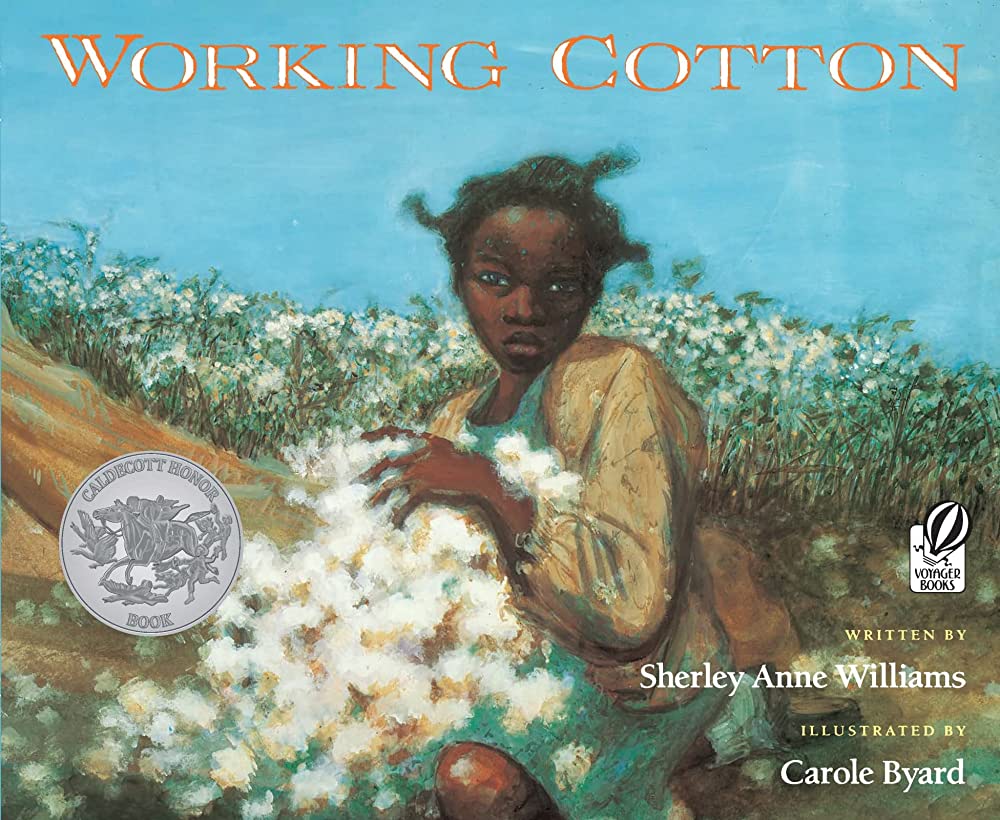 Working Cotton
Sherley Anne Williams
Illustrated by Carole Byard
1992 Harcourt Brace Jovanovich
Caldecott Honor Book
Coretta Scott King Honor Book for Illustration
ALA Notable Book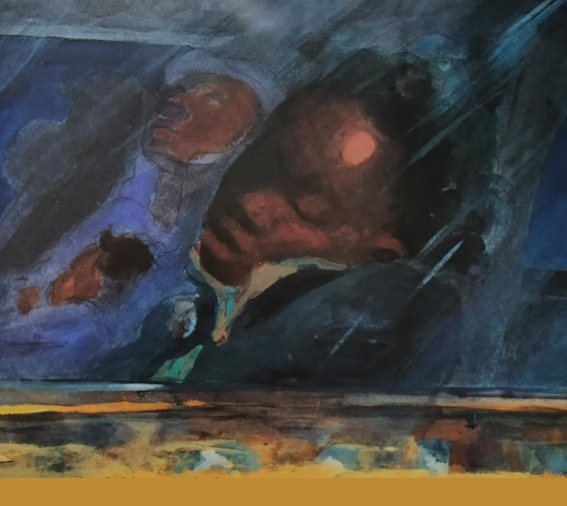 "We gets to the fields early, before it even gets light. Sometime I still be sleep."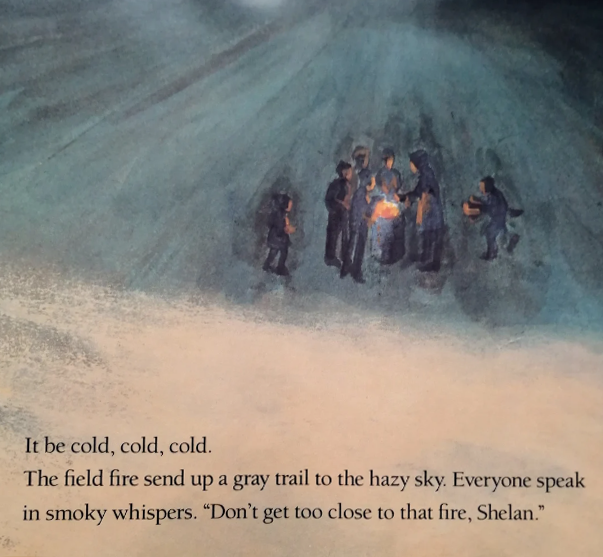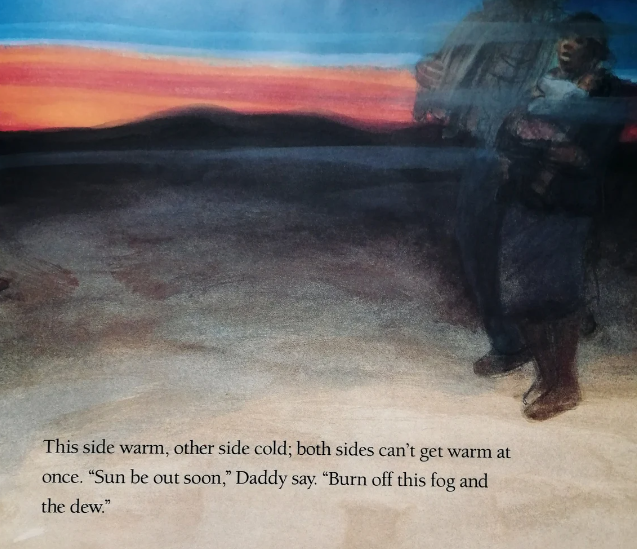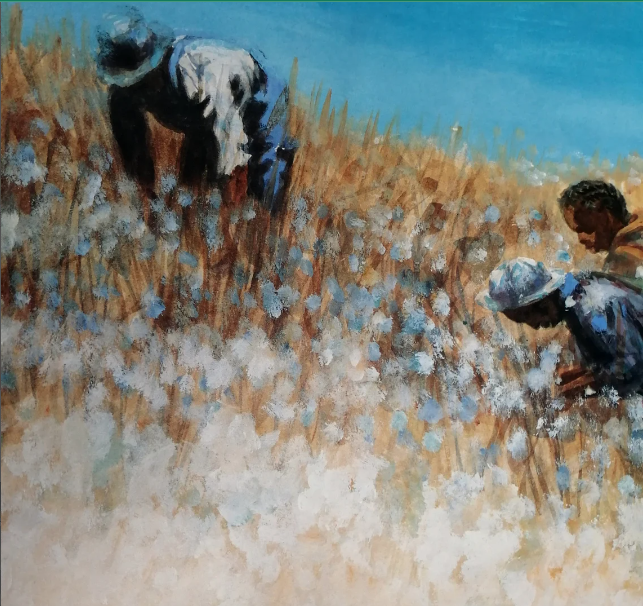 "Daddy pick the row side of Ruise and Jesmarie; they picking the row side of us."
"Mamma keep the baby, Jeanne, and the water jug on the row we be working. Mama sing; Daddy hum."
…
"Cotton smell like morning, sometime, kind of damp. It smell dusty now. It's warm, like if you get too close, you see.
"The rows of cotton stretch far as I can see."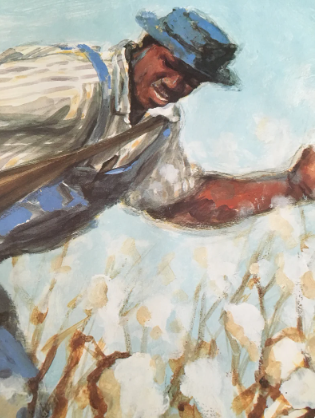 "Daddy pick so smooth and fast."
. . .
"Mama bring cornbread for lunch, and greens. Sometime, it's a little piece of meat in your bowl."
. . .
"It's a long time to night.
. . .
"The bus come when it's almost dark. Us all be tired.
Daddy take the baby; Mama take the bundle.
Me and Ruise, Jesmarie carry the sacks."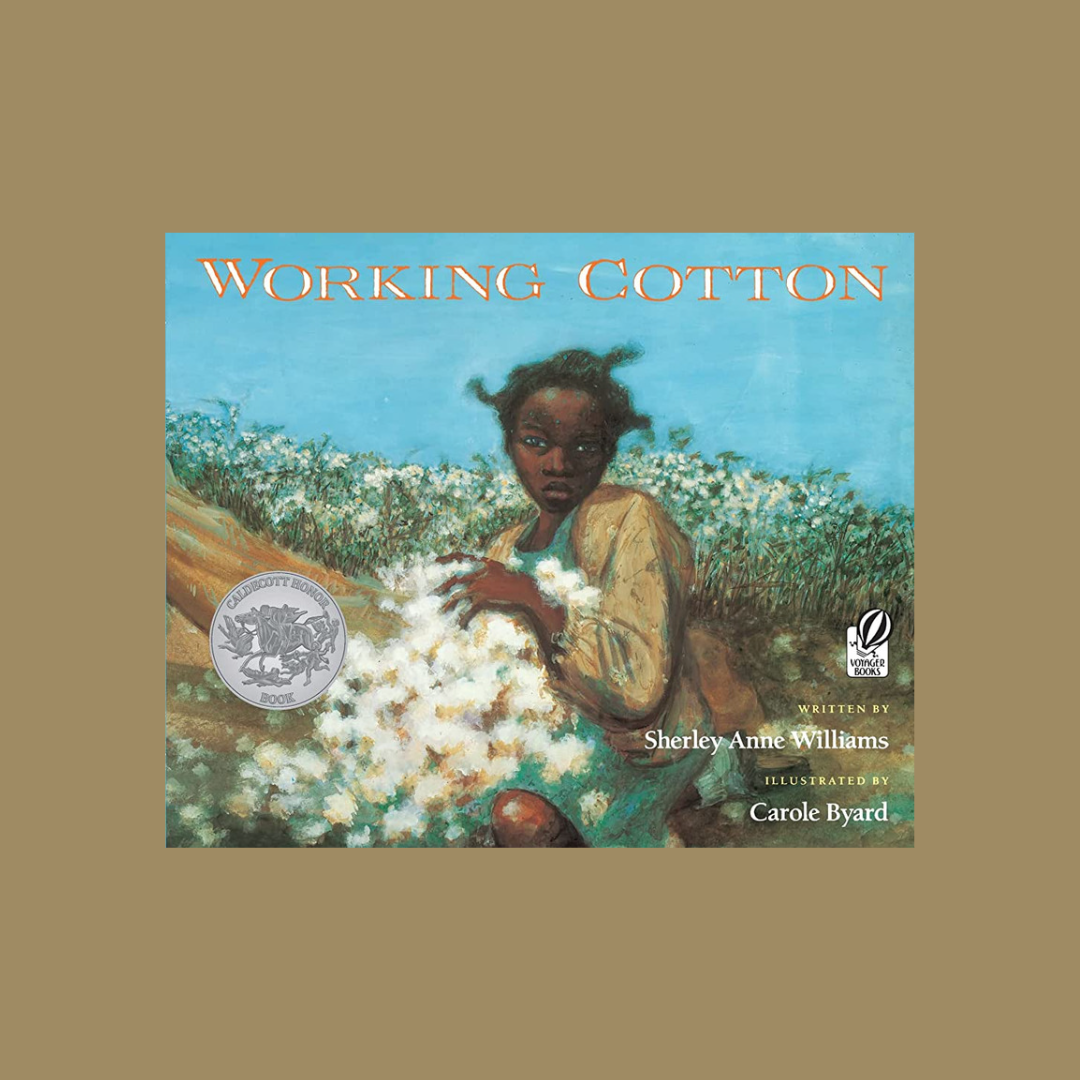 Williams, Sherley Anne. Working Cotton. Harcourt Brace Jovanovich, 1992.