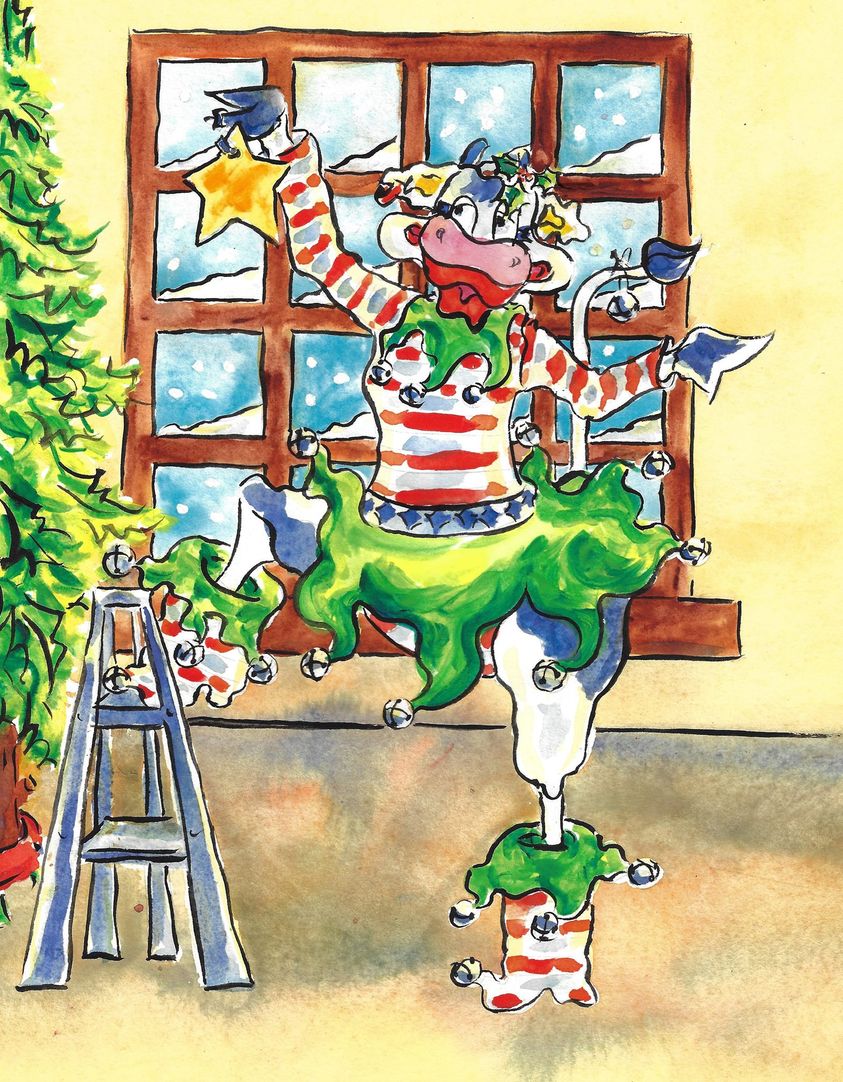 "She wears socks that jing-a-ling
To wear on Christmas Day."
Mrs. Cow Decorating Her Christmas tree. – Jacki Kellum illustration.
I'll let you in on a little secret: I am Mrs. Cow.
No doubt about it, 2022 has been one of the grandest joy rides of my life. Here's a bit of inspiration for late bloomers, in 2022, I am 72. I have peaked late, but hey–I'll take it just the way it has happened.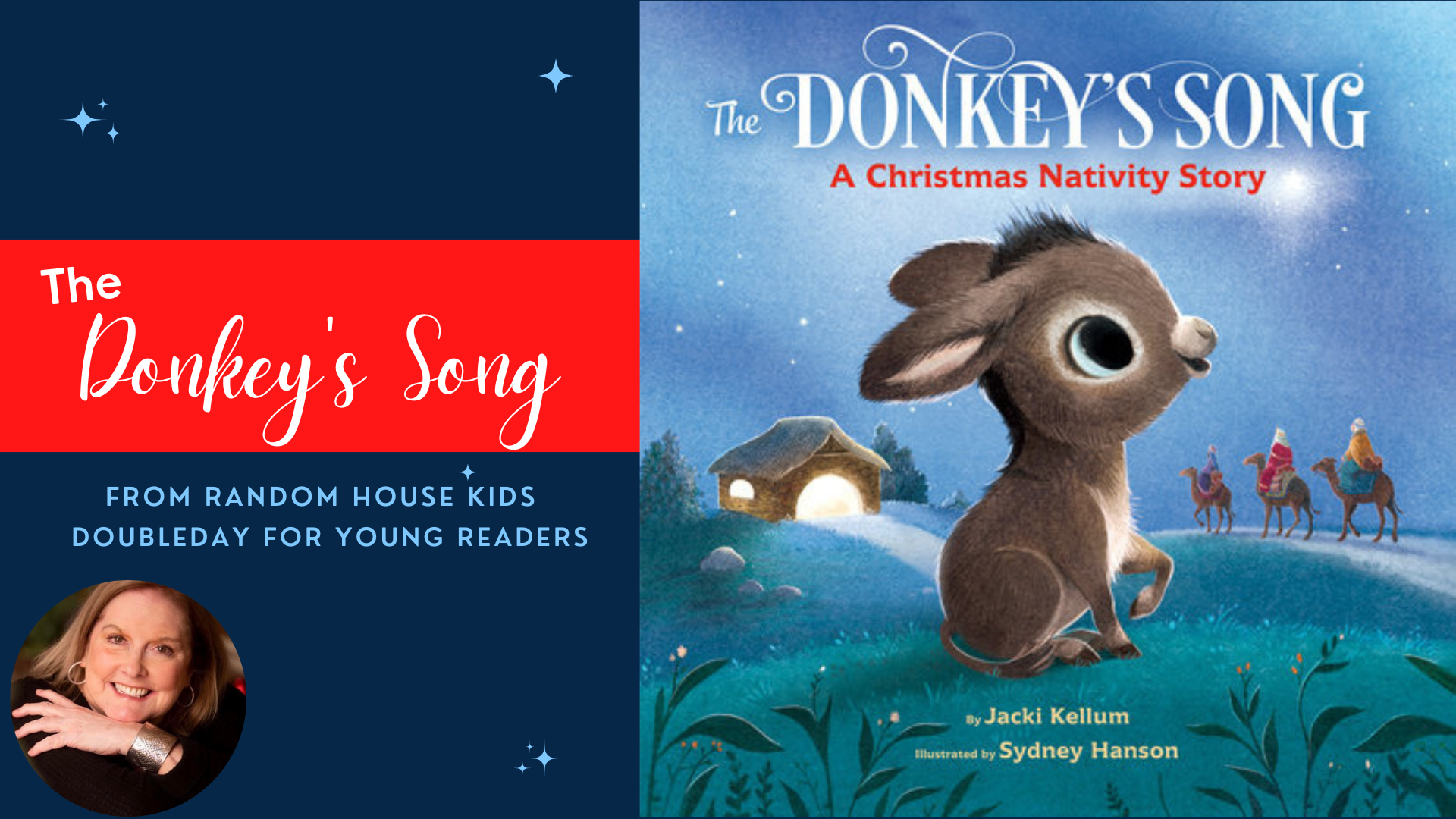 In another post, I tell you something about who I am, and I say a few words about The Donkey's Song, which was released on October 18, 2022, by Doubleday for Young Readers, which is a division of Random House Children's Books.
Who Is Jacki Kellum? Jacki Kellum Acknowledges That Her Picture Book Character, Mrs. Cow, Is In Many Ways, Herself
In that post, I added that the very talented Sydney Hanson illustrated my debut picture book The Donkey's Song. Believe me, Hanson's illustrations are fabulous. They are not at all like my wacky illustrations. Thank goodness for that.
My debut picture book is about the birth of Baby Jesus, told from the point of view of the Donkey who carried the expecting Mary to Bethlehem. My illustration style is totally inappropriate for that book.
Again, I am Mrs. Cow, and my painting fingers don't have the ability to create the perfect dreamscape that Sydney Hanson created for The Donkey's Song.
But deep within myself, I have that soft, quiet spot, too. Today, on the day before Christmas, both sides of me wish everyone a Merry Christmas.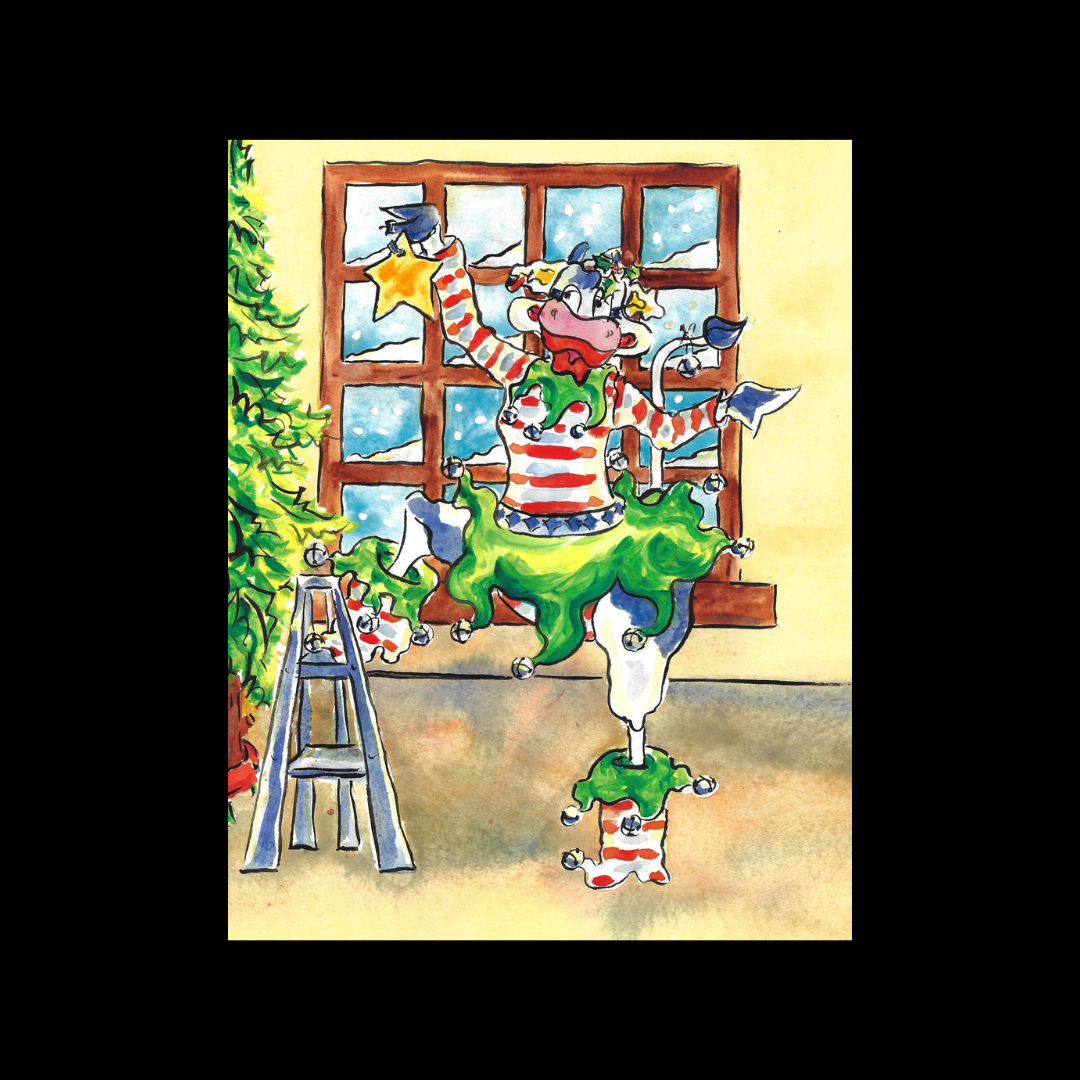 Merry Christmas from Mrs. Cow.
And Merry Christmas from the Donkey, too.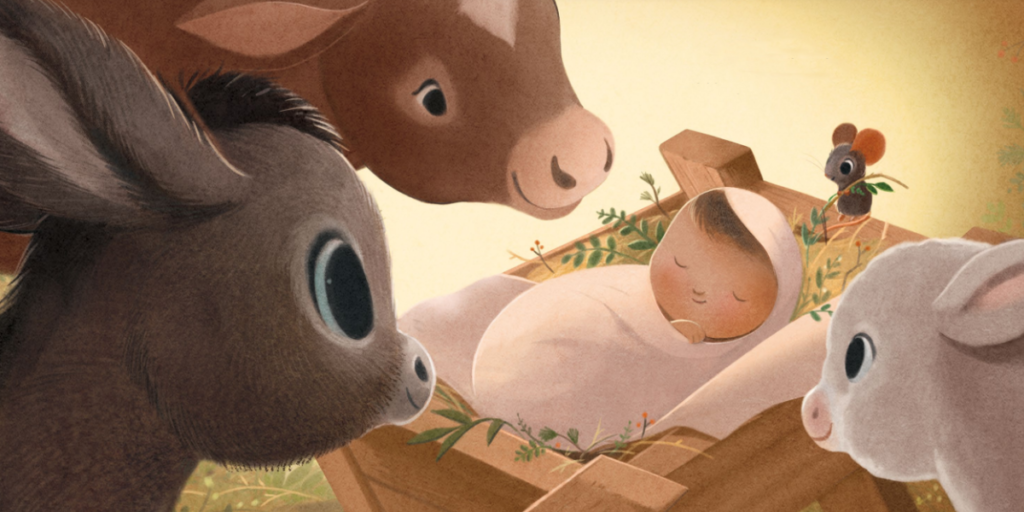 And Merry Christmas from the Reason for the Season.
A Miracle–Just for Us.