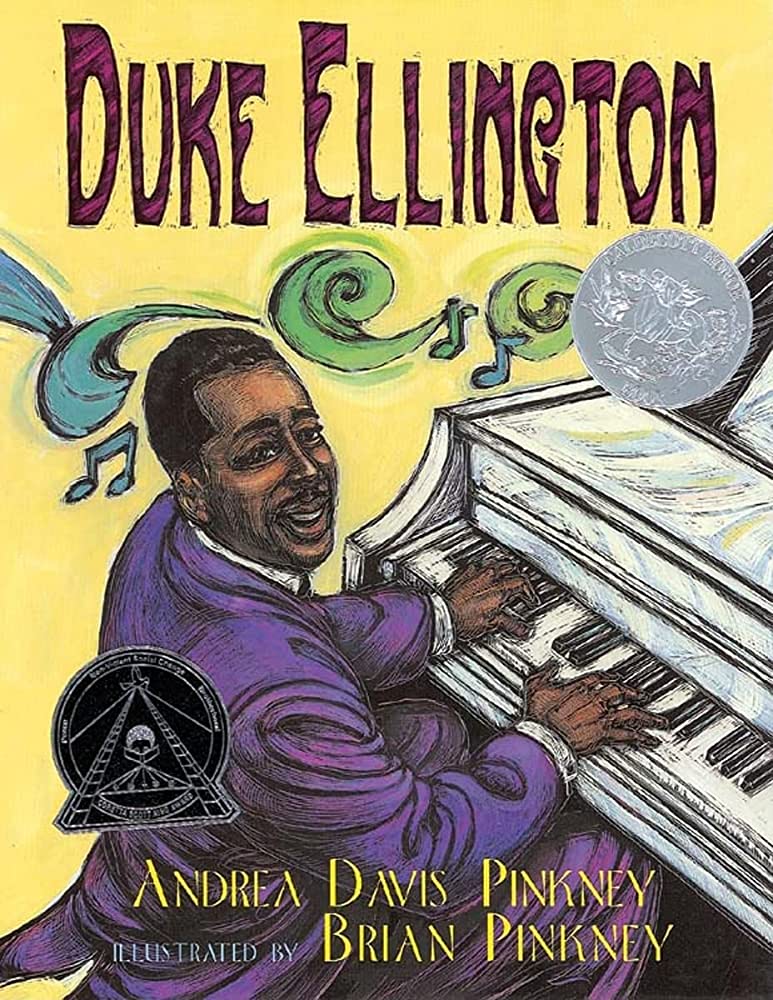 Duke Ellington
Andrea Pinkney
Illustrated by Brian Pinkney
1999
Little, Brown Books for Young Readers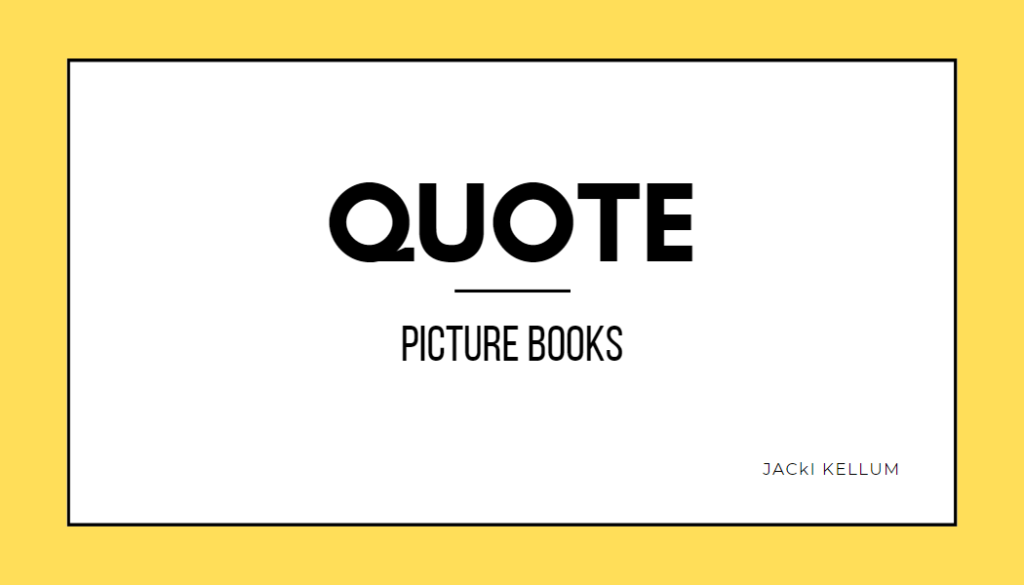 "Years later, on a steamy summer night, Duke heard that umpy-dump played in a whole new way. Folks called the music ragtime–piano that turned umpy-dump into a soul-rousing romp." . . .
"Duke's Creole Love Call was spicier than a pot of jambalaya. His Mood Indigo was a musical stream…"
"…Duke told his band to play whatever came to mind–to improvise their solos. To make the music fly! And they did.
"Each instrument raised its own voice. One by one, each cat took the floor and wiped it clean with his own special way of playing.  Sonny Greer pounded out the bang of jump-rope feet on the street with his snare drum. A subway beat on his bass drum. A sassy ride on his cymbal." . . .
"Toby let loose on his sleek brass sax, curling his notes like a kite tail in the wind."…
"… James 'Bubber' Miley…. could make his trumpet wail like a man whose blues were deeper than the deep blue sea."…
'Yeah, those solos were kickin'. Hot-buttered bop, with lots of sassy-cool tones."
Pinkney, Andrea Davis. Duke Ellington: The Piano Prince and His Orchestra. Jump At The Sun, 1999.