3 Days ago, I committed myself to the task of learning how to illustrate my picture books by use of the app Procreate on my Ipad Pro. I used my Apple Pencil for this drawing.
I am still searching for the Procreate brushes that work best for me. After trial and error, I decided that the Flat Markers that were created by Lisa Bardot are good for laying out a relatively flat illustration like Super Turkey.
I used  Bardot Flat Markers – Bardot Flat Detail Marker Fine
Bardot Flat Fat Filler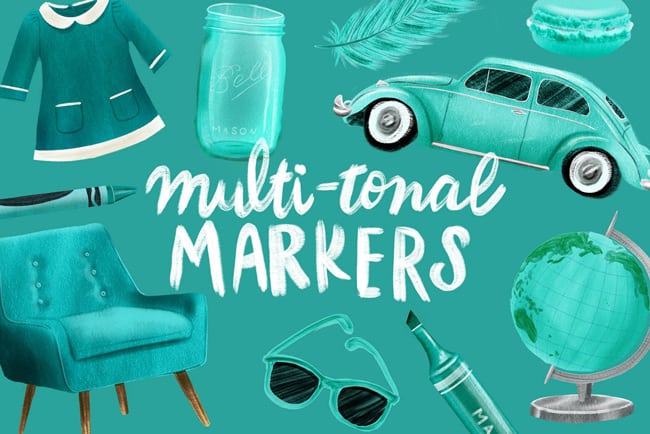 The Flat Markers are part of the Bardot Brush Set Multi-Tonal Markers Here.
Tip: Don't Buy That One Set of Multi-Tonal Markers for $14.00, Buy All of Bardot's Brushes in her Huge Master Set, which is currently on sale for less than $65.00. I'll Explain That at the End.
Quick Comparison, There are 28 brushes in Bardot's Multi-Tonal Markers Set. There are 254 Brushes in the Master Set.
Yesterday, I used Bardot's Brush Set Gouache Paintbox. If I had bought the Bardot Brushes separately, I would have spent $16 yesterday for the Gouache Paintbox and $14 more today. The important thing to note is that these 2 sets are merely 2 of Bardot's brush sets. There are 13 sets of markers in the Master Set, and I have already used 4 of the sets. I would have paid more than $64 for those 4 sets. The Bardot Brushes are great, and they come with PDF's to help you learn how to use them.
Before I created Super Turkey on Procreate, I drew him traditionally with Copic Markers. On the time-lapse video below, you will see that the Copic marker drawing is beneath the layer where I begin drawing. Later, I turn off that layer.
As you can see in the above video, I test my colors and a variety of brushes.  In doing so, my Procreate Eraser quit working.
How to Reset the Procreate Eraser
To reset the Procreate Eraser, Change the Brush to  the Procreate Brush Airbrush – Hard. Be sure that when you try to erase that the brush is set on Airbrush Hard