10 Apr

Saying Goodbye to the Northeast – Going Back Home, to the South

Posted at 08:17h

in

19th Century Painters

,

Buffalo River

,

Crystal Bridges Museum of American Art

,

Crystal Bridges of American Art

,

Gardens in Art

,

Georgia O'Keeffe

,

Metropolitan Museum of Art

,

National Gallery of Art

,

Ozark Hill Farms

,

South

,

The Difference Between the North and the South

,

The Ozarks

0 Comments

Almost exactly 14 years ago, my house in Mississippi burned to the ground, and in a panic, I allowed myself to be convinced that I should move thousands of miles from home, to live in the Northeast. At that time, I had family in Philadelphia, and I rushed to the North to be near them. But that family moved away, and for ten years, I have lived in the Northeast, with no family at all. I have finally decided that it is time for me to go back to the South–to the friends and family back there–to the places that I call home.

The day that my house burned in Mississippi, I still had a 12-year-old living at home, He was at school when his house burned, and when he returned home from school, all of his belongings were gone. At the end of that day–just before he went to bed, my son said to me: "Tomorrow, I will go to school, and I will tell everyone to go home and touch and hold everything that they have. Like me, they may blink their eyes and discover that everything that they had is gone."

In a matter of weeks, I'll leave the Northeast–probably forever–and I find myself wanting to hold and to cherish everything that lies around me. at least one more time. In other words, I find myself needing to say goodbye. But God is good, and as he is helping me to close my door to the North, he is helping me to glance through the window to what lies ahead. I don't know why, but when I began to write this post, I thought about an old song by Todd Rundgren, Hello It's Me. As I reach toward my Southern heritage, I wave goodbye to the North:
Hello It's Me
Todd Rundgren
Hello, it's me
I've thought about us for a long, long time
Maybe I think too much but something's wrong
There's something here that doesn't last too long
_________________________________
As I prepare to leave another place that I have grown to love–the Northeast– part of me wants to hurry back home, but another part of me wants to hold this part of who I have also become–for as long as I can.
Central Park – New York, New York
There are several places that I love that are near where I live now. I absolutely love Central Park, in New York City, and I plan to make my last visit there April 28, which is in 18 days. I hope that the cherry blossoms are blooming then. While I am in New York City, I plan to spend time in another of my favorite spots there, too–The Metropolitan Museum of Art.
At the Met, I'll see some of my favorite 19th-Century painters' interpretations of their gardens and flowers. It almost seems as though providence planned the best exhibition for me–as a going away present. I am both a painter and an avid gardener.
Crystal Bridges – Bentonville, Arkansas
But Crystal Bridges is a decent museum near where I am moving, and again, it almost seems providential that just as I arrive at my new [old] home in the South, there will be an exhibition of another of my favorite painters, Georgia O'Keeffe, at Crystal Bridges.

Georgia O'Keeffe  
Crystal Bridges – Bentonville, Arkansas
Crystal Bridges has also incorporated lush walking trails, as part of its experience.
The North Woods in Central Park – New York, New York
But The Metropolitan Museum of Art rests on the side of Central Park, and Central Park is filled with miles and miles of gorgeous walking trails. Some of the trails seem that they are in a wilderness, but they are not.
Central Park is nestled within one of the largest cities in the world.
While there are wooded spots within Central Park, they are merely places that one visits, they are merely places that remind me of woodlands of my home. I can go to Central Park and find a bench and sit and admire the smidgen of nature there for a while, but then, I have to face the traffic again. New York City is a wonderful place to visit, but I wouldn't want to live there.
The Ozark Mountains
I am moving back to a place where the wilderness is not a place that you visit. It is not a place that has been preserved and that you can only see while gazing from some park's bench. The wilderness in the Ozarks is all around. It is the air that everyone breathes.
The Buffalo River – The Ozarks
Only a few days ago, I was driving through the place where I'll be moving, and I passed the Buffalo River.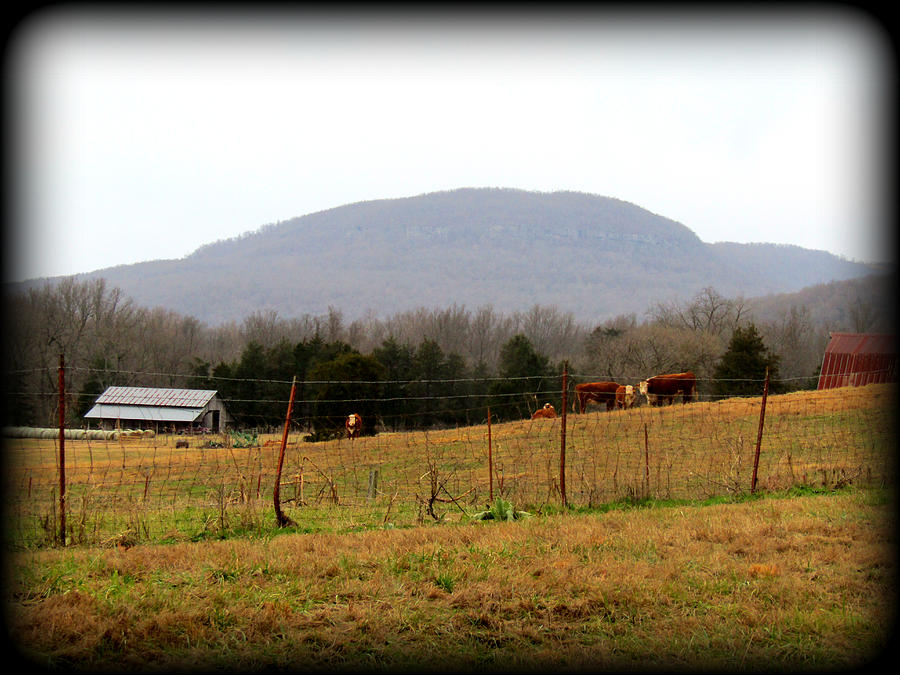 Hill Farm in the Ozarks
While I was driving, these words formed in my head: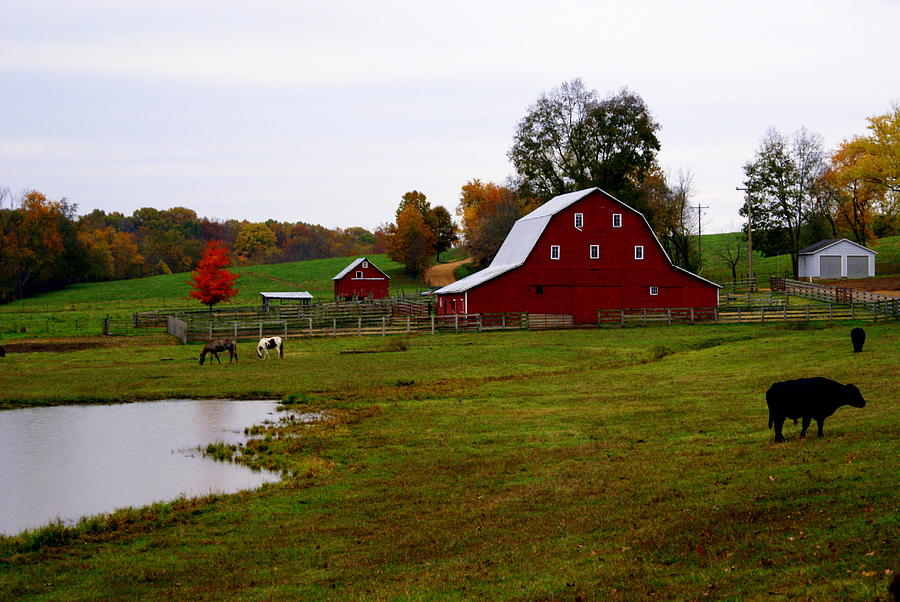 Lakes, rivers, and forests are all around this hilly region. Everywhere I look I see a painting. I especially love all of the red barns and farms that seem to roll up and down every other hill. Black and white cows season the terrain like salt and pepper, and stony waterfalls are never too far from any bend of the road.
2018 has been a year of miracles and providential utterances for me. While I was visiting my homeland, my 91-year-old mother became very ill and had 2 surgeries. While that placed a minor dent in my plans for my visit home, I considered the timing of her illness to be miraculous. Otherwise, I would have been 1300 miles and 1300 dollars away from her side, where I needed to be during her illness. I told friends that my mother's sickness was the final straw and that I would be moving back home, as soon as possible.
In the South, I'll miss all of the museums that surround me in the Northeast, but those museums are mere places to visit. I have been there many times.
Many times, I have landed in front of one painting or another in a Northeast Gallery, and I have lathered for hours, but when I am visiting ANY place in the Northeast, there always comes a time when I must get up and fight the traffic again.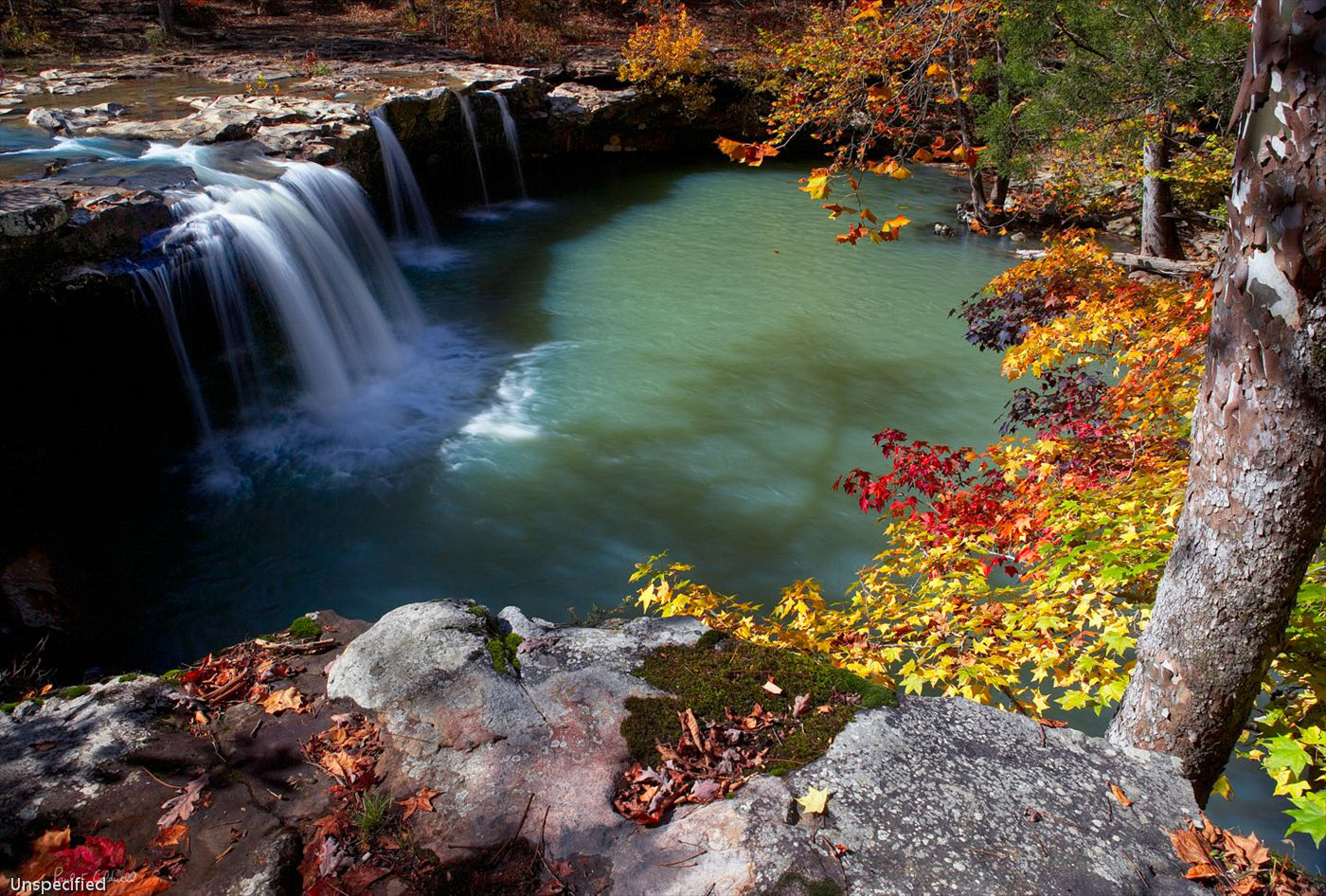 Here is the difference between the woodlands of Central Park in New York City and in the woodlands of the South, especially where I am moving:
New York City is a nice place to visit, but I wouldn't want to live there.
The South is a nice place to live, and I no longer want it to be the place that I am merely visiting.
The South is my home.