24 Feb

Blue Dutch Irises Make Me Think of Kappa Kappa Gamma and Vincent Van Gogh

Undoubtedly, my favorite color combination is what I have labeled School Bus Yellow and Vincent Van Gogh Blue.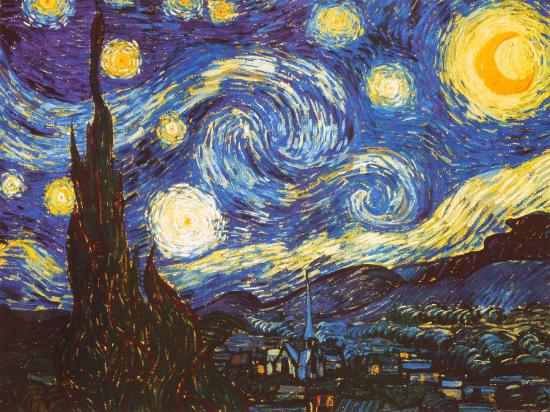 You see that color combo in Van Gogh's astral vision: Starry Night.
You also see that blue-yellow combination in Van Gogh's painting of a wheat field.
And in Van Gogh's painting Cafe Terrace.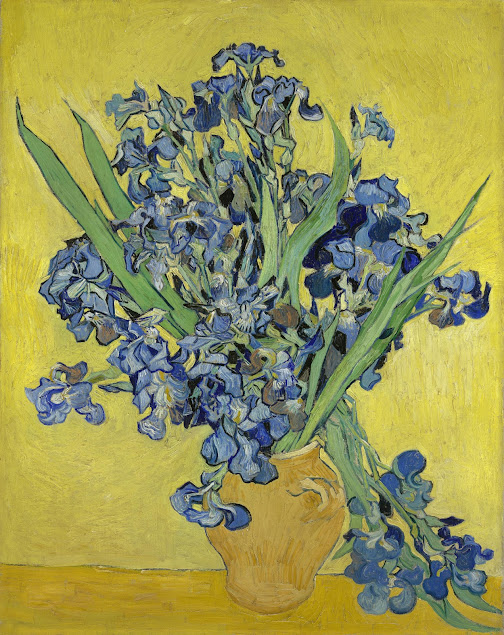 Van Gogh did several iris paintings, and partially because of that and also partially because Van Gogh was Dutch, Dutch Irises remind me of Vincent Van Gogh..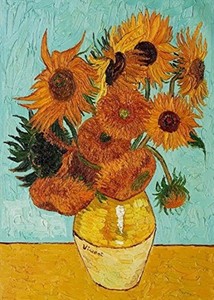 Van Gogh is also well known for his sunflowers, and there is a hint of blue in his traditional sunflower paintings, too, but my favorite Van Gogh paintings use dark, cobalt blue juxtaposed against a sunny yellow. Dark and Light–Night and Day–Happy and Sad–Happiness and the Blues–that is what my favorite color combination says to me.
Many years ago, I saw a movie about Michelangelo. The name of the movie was The Agony & the Ecstasy. Honestly, I remember very little about the movie, but because I find the thesis that some things about life can be both very, very good and very bad, too, I often recall the title of the movie.  There is an Agony-and-Ecstasy quality about being creative.
Being creative is like being a sane schizophrenic. That may be why many of the artists of the past, like Van Gogh, were thought to be mad. When an artist's work is going well, his entire life view is exalted, but when a painting does not work out, the creative spirit dips. I pass through years when I don't feel that I am painting well and my paint well runs dry, but in January of 2018, I began painting again, and one of the first things that I painted was Sunflower with Blues.
Sunflower with Blues – Jacki Kellum Watercolor Flower Painting
https://fineartamerica.com/featured/sunflower-with-blues-jacki-kellum.html
Usually, my titles for my paintings have a bit of a philosophical meaning for me. When I first began painting again, I needed to get back in the groove, and it would have been very easy for me to quit again, at any moment. I was unsure of myself, and I was still a little bit depressed; yet, I painted a sunny sunflower.  But right in the heart of the sunny brightness, I planted a pool of dark blue. I did this for several reasons, and one of those reasons was that I was very aware of the agony and the ecstasy of what I was doing.
First Hydrangea – Jacki Kellum Watercolor Flower Painting
https://fineartamerica.com/featured/first-hydrangea-jacki-kellum.html
A month later, I was beginning to feel good about painting again, and the blues in My First Hydrangea have a different feel about them. The blues and the yellows are not in competition. They are coexisting in a different way.
Blue Dutch Iris for Kappa Kappa Gamma https://fineartamerica.com/featured/blue-dutch-iris-for-kappa-kappa-gamma-jacki-kellum.html?viewall=true
This morning, I painted my first blue Dutch Iris, and it is essentially a happy flower painting. The Blue Dutch Iris is the Sorority or Fraternity Flower for Kappa Kappa Gamma. Every time that I see a blue Dutch Iris, I think of the table just inside the front door of the Ole Miss Kappa House. That table was almost always filled with bud vases and single stems of Dutch Irises–a "happy" that one Kappa had given to another. I painted this for Kappas–especially for Kappas from Ole Miss. The blues and yellows are both in my Dutch Iris painting, but they are blues and yellows at peace. Right now, I am enjoying my respite from my more melancholy moods, but I know that I will eventually circle back to that time again. That is the way that an artist's life works. It is cyclical. It is Up and Down, like a Merry Go Round.
Zebra Gets A Ride – Jacki Kellum Watercolor Painting of the Ocean City New Jersey Boardwalk Carousel
https://fineartamerica.com/featured/zebra-gets-a-ride-the-ocean-city-boardwalk-carousel-jacki-kellum.html
Like my Zebra, right now, I am getting a good ride, but I am continuously aware that I am getting older. I know that I need to make the best of the good days that I have left.
The Last Rose of Summer – Jacki Kellum Watercolor Flower Painting
Original Sold – Prints Are Still Available
https://fineartamerica.com/featured/last-rose-of-summer-jacki-kellum.html
"Gather ye rose-buds while ye may,
Old Time is still a-flying;
And this same flower that smiles today,
Tomorrow will be dying." – Robert Herrick